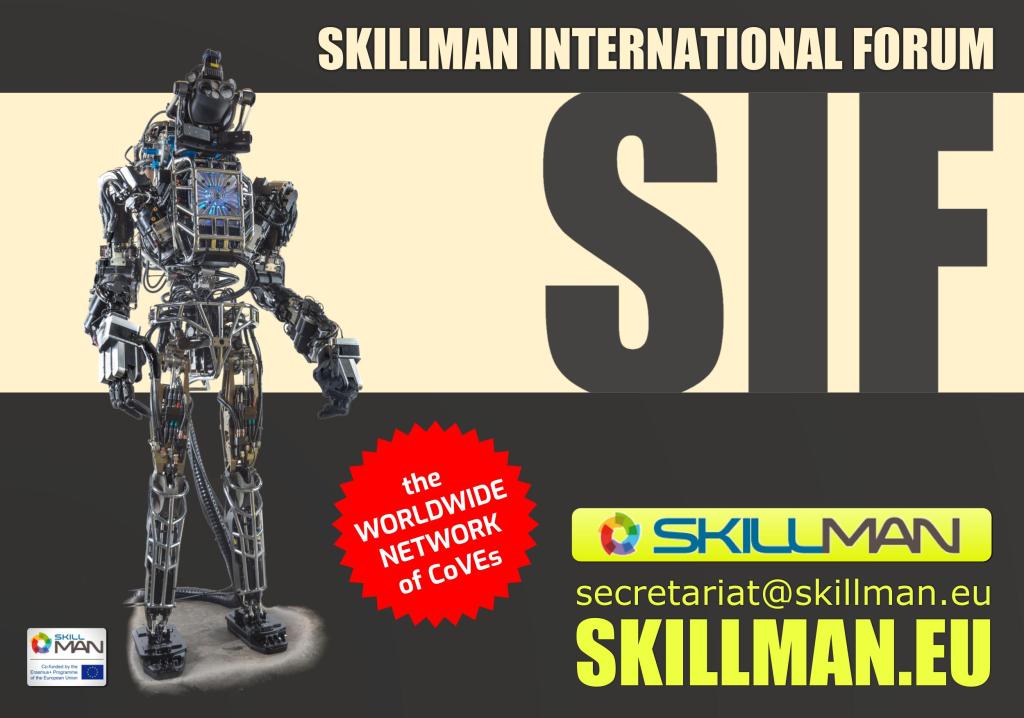 Share this!
The sixth edition of the Skillman International Forum is getting closer! Do not miss the opportunity to learn more and contribute to 'redefining the future of learning'!
On 10th and 11th December, the 2020 edition of the Skillman International Forum (SIF) will be held online. The event is a yearly appointment launched by the Skillman Alliance in order to provide a space for exchanges relevant for improving the framework of education and Vocational Education and Training (VET) systems. This year, the SIF will focus on redefining the future of learning in the advanced manufacturing sector through a variety of activities and contributions.
Through webinars, workshops, roundtables, pavillions, award ceremonies, and a VET cafè held and moderated by international speakers and experts in the TVET field, the conference will offer a space for discussing and analyzing the main challenges faced by the Advanced Manufacturing sector, specifically:
The identification of challenges and definition of new approaches in the design of new and innovative curricula during the pandemic
The conceptualization of a systematic approach to skills foresight for curricula development
The design of curricula balancing Skills for Life and Skills for Work.
How the Advanced Manufacturing sector can meet the Sustainable Development Goals (SDGs), and what are its responsibilities in this regard
Social innovation, societal impact, societal challenges, and ethical issues
"Twin Transformation", for a green, digital, smart, and sustainable growth.
The two-day event will be a valuable opportunity for exchanging ideas, keeping informed on publications and innovations, and networking for international projects and cooperation.
AER Pavilions at the Skillman International Forum
The Assembly of European Regions is glad to contribute to this event by hosting two webinars on EU funding opportunities, organised within the Skillnet project co-funded by Erasmus+ Programme. On the 10th of December from 15:30 – 16:30, the webinar on the "Circular economy revolution: Opportunities and needs in the labor market" will focus on the impact and opportunities that the circular economy brings about for employment and social inclusion and how VET programmes can contribute to effectively achieve the circular economy transition.
On the following day, 11th of December from 11:15-12:15, our next webinar "New mobility services: Anticipating skills and job roles" will aim at providing the numerous participants at the SIF with relevant information and examples concerning new jobs and skills needed as a result of the development of new mobility services.
Further information about the two webinars will be shared soon!
Here you find the tutorial to register to the Skillnet webinars (1.15 min)
Photo by Skillman International Forum
Follow AER!