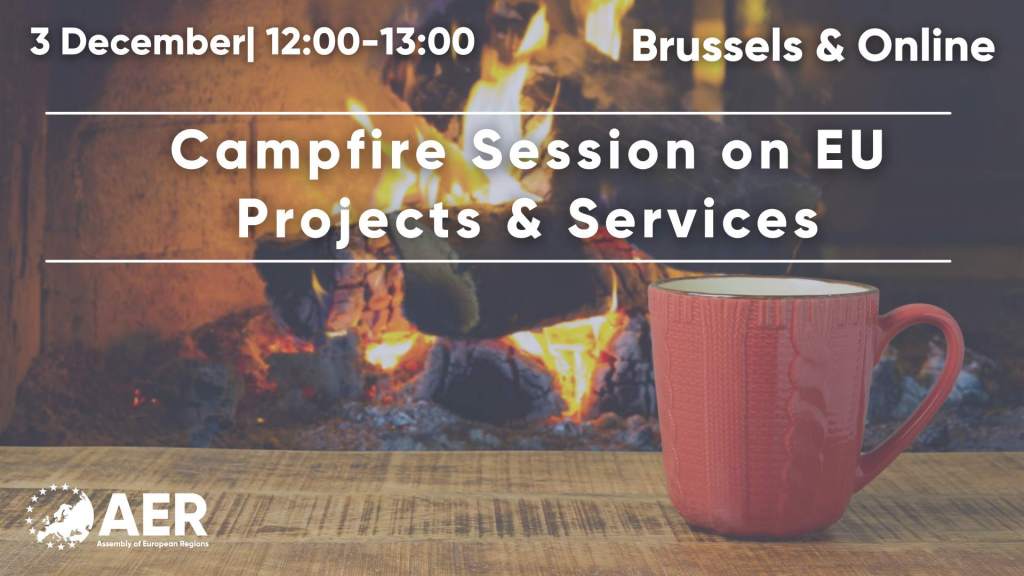 Share this!
The Multiannual Financial Framework 2021-2027 provides wide opportunities for funding addressed to the regions and their stakeholders, which is boosted by a unique instrument as the NextGenerationEU. The AER is following closely this process by providing to members regions ad-hoc services as the ongoing series of webinars on "Unboxing the Multiannual Financial Framework" and the funding digest on specific EU funding programmes and call for proposals accessible for EU and non-EU member regions.
In order to make the most of these opportunities, the AER Project Unit wishes to meet regions and their local stakeholders with the objective to get in touch, both virtually and online, and foster a stronger collaboration in terms of project development, capacity building actions and sharing of knowledge. To this extent, in the context of the Autumn Bureau Meeting & Eurodyssey Forum, the AER Project Unit is organising a dedicated "Campfire Session on EU Projects and Funding" taking place on 3 December 2021 from h 12:00 to h 13:00.
What's in it for your region?
Within that session, we'll showcase current and upcoming projects in our portfolio, opportunities for member regions, which are the services available for members and how to access them. Additionally, participants can interact directly with the AER Project Unit highlighting the topics they wish to tackle through projects, the typology of activities they consider relevant to join, the profile of partners they would like to work with, and they can share their experiences with others. The Project Unit will welcome your questions and facilitate interactions and networking.
Participants can expect an overview of the following:
Presentation of the AER Project Unit team
Outline of the projects & funding services
Concrete opportunities for members within the Skillnet, Scirocco Exchange and CUBES projects
The floor is yours: ideas on topics to tackle and new services to offer
Q&A and final conclusions
Want to join us?
Don't miss the chance to get an insight on the AER projects & funding services and to shape them according to the needs of your region!
Join our campfire session by registering below, the AER Project Unit is looking forward to meeting you!
For any questions don't hesitate to contact Agnese Pantaloni (European Projects Coordinator).
Follow AER!