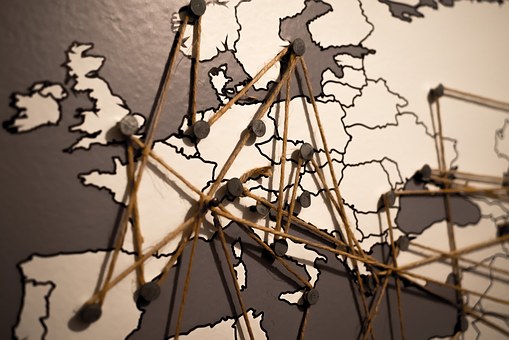 Share this!
AER members have been working continuously and especially last year on the Sustainable Development Goals (SDGs) defined by the United Nations. Their implementation by cities and regions is crucial but how can they ensure economic growth while contributing to these goals?

Commitment of AER to use SDGs as a policy framework
The SDGs are a call addressed to all the nations, businesses and civil society to end poverty, protect the planet and ensure that everyone enjoys peace and prosperity. There are 17 goals which are interconnected and often go hand-in-hand. This means to be successful in one SDG also involves taking care of issues connected to another, they must be viewed as a whole. AER is therefore of the opinion to promote an integrated approach to the SDGs.
As a result, the Committees' Work Programme for 2018-2019 demonstrates a strong commitment towards the SDGs. One of the main topics members decided to work on during the Spring Committee Plenary, was the use of the Sustainable Development Goals as a policy framework.
The importance of SDGs in regional policy
Most policies are a shared responsibility across levels of government. According to the OECD, it is estimated that 65% of the 169 targets underlying the 17 SDGs will not be reached without the engagement of and coordination with local and regional governments. This means that cities and regions have an important role to play in the achievement of the SDGs.
Indeed, regions and cities are key actors for addressing the most urgent societal challenges European economies are facing. In Europe, regions and cities hold competencies in the provision of basic and social services. Examples would be health, education, urban planning and resource, and waste management, among others. However, there is no standard solution when it comes to the mainstreaming process. Each region needs to take into account their own realities and circumstances in implementing the SDGs. ​
Hence, it would be interesting to know how a region could guarantee that they contribute toward the SDGs while at the same time ensuring economic growth? Is this  possible, or are they mutually exclusive? To answer these questions it is important to have tools which analyse and monitor the trends towards the SDGs.
On 15 May 2019 during Green Week, the region of Oppland will be hosting a breakfast debate "SDGs and regional growth – is it possible". It will take place at the Oslo Regional Office from 9-11am in Brussels. The goal of the seminar is to showcase tools and good practices to help regional governments implement the SDGs.

Follow AER!