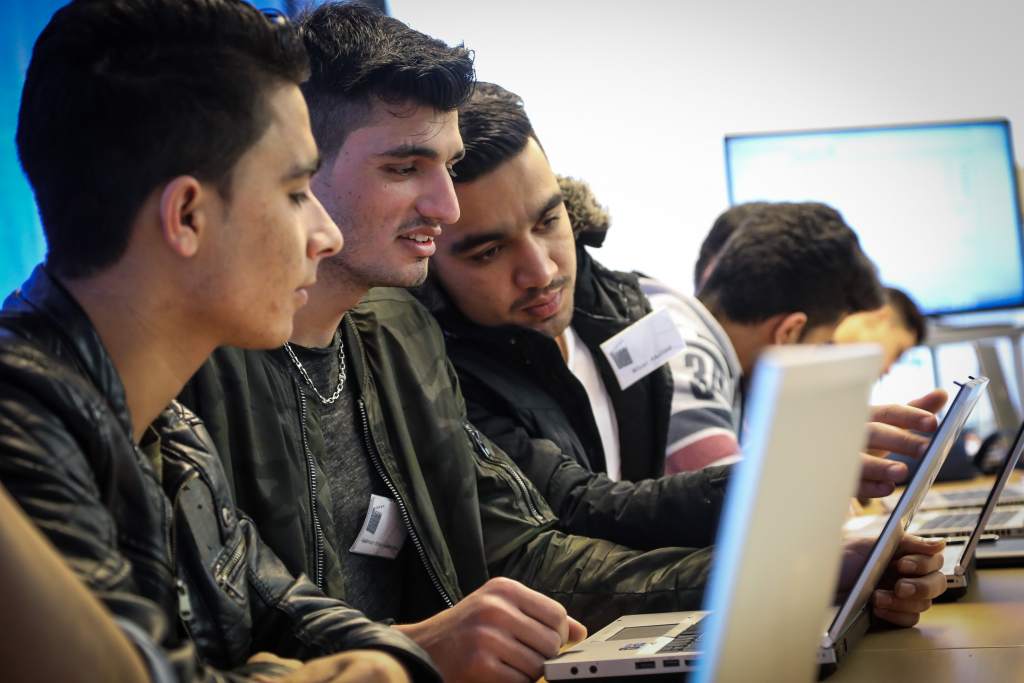 Share this!
AER is a partner in the EU-funded project called "AMiD-Access to services for Migrants with Disabilities" which aims to support an efficient management of the reception and integration of asylum seekers and migrants with disabilities in the EU.
Following up on the above project, our member region "the Administrative Board in Örebro County" (Sweden) is now looking for partners for a new project focusing on digital competences among third-country nationals, funded by AMIF (Asylum, Integration and Migration Fund).
What is this new project proposal about?
In today's social and work life, digital competence is a necessary skill for achieving self-sufficiency. However, many migrants who have come to Sweden lack the digital skills required, which risks delaying their entry into the labor market and social life. The project aims to increase the digital competence among third-country nationals in the municipalities of Örebro county, thus improving their integration into work and social life. This is achieved by…
improving and developing the quality of municipal/local programmes for digital competence, partly through dialogue and information sharing with similar projects in other EU countries,
establishing regional structures of collaboration between municipalities and other actors, and
formalizing digital skills work as part of municipalities' reception of newcomers. The project will establish "digital hubs" at the sub-regional level to which third-country nationals can turn for help and support in matters related to digital competence.
Interested to contribute to the social and labour integration of migrants in your region? Ready to embark on a new European project?
AER and our members are committed to the integration of migrants and refugees into our regions as a core element for more inclusive and sustainable societies from an economic, social and cultural perspective. Indeed, a common approach among the local authorities, regions and NGOs can serve to facilitate the welcoming of migrants and refugees into our regions and cities as well as empowering the EU, national and regional actors to better assess and support with adequate responses migrants and refugees in a more coordinated fashion. So, we warmly invite you to have a look at this project proposal and …. if this sounds enticing to you, please, send your declaration of interest by the 9th of September 2019. For any questions or more information, please contact Mr Hannes Hart Svedberg at [email protected]
For more detailed information related to this article, please contact directly:
EU Project Manager
Eduardo Nadal
Phone: +32 2 400 10 12
E-mail: e.nadal(at)aer.eu
Follow AER!