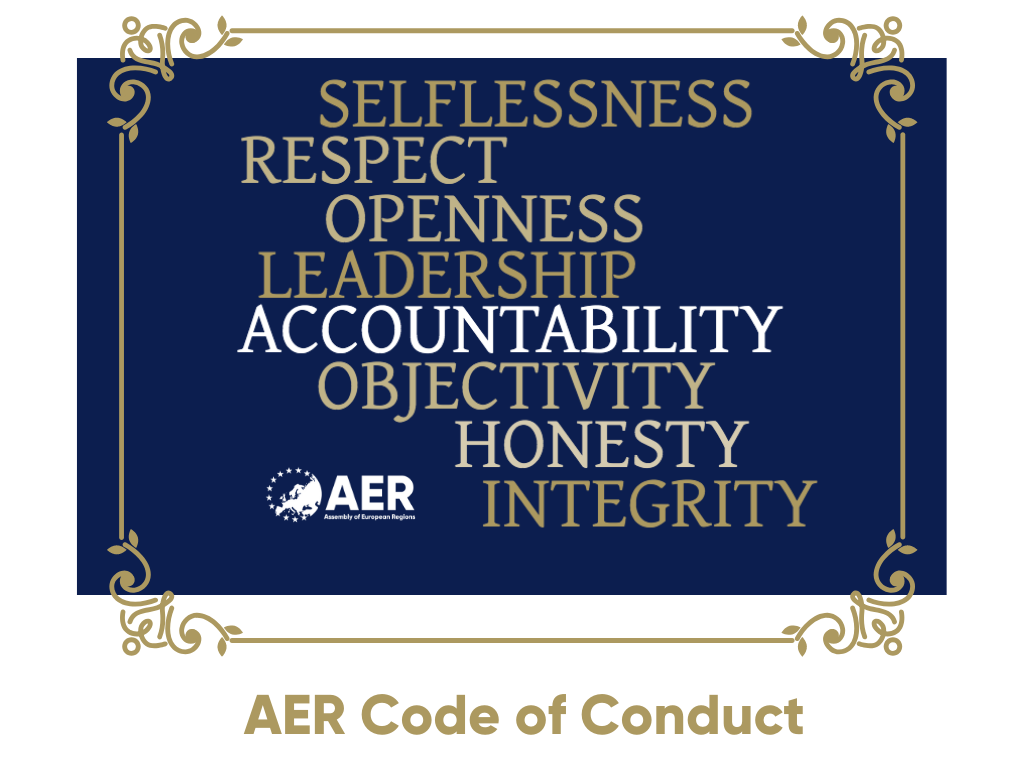 Share this!
AER members adopted unanimously their new AER code of conduct at its June 2019 General Assembly in Larnaca. 
Led by AER Vice President for Equal Opportunities Andrew Gibson (Hampshire – GB), a group of members drafted this code of conduct to make sure AER continues to promote and maintain high standards of conduct by members.
Among others, the code of conduct includes the obligation not to allow external pressures, including financial ones, to deter members from pursuing AER's public interests' objectives and highlights that colleagues and officers of the AER must be treated with respect and in an appropriate manner. 
This code of conduct applies to all members and co-opted members of AER and is based upon the values of selflessness, integrity, accountability, openness, honesty, leadership and respect. 
Discover the Code of Conduct HERE
Follow AER!