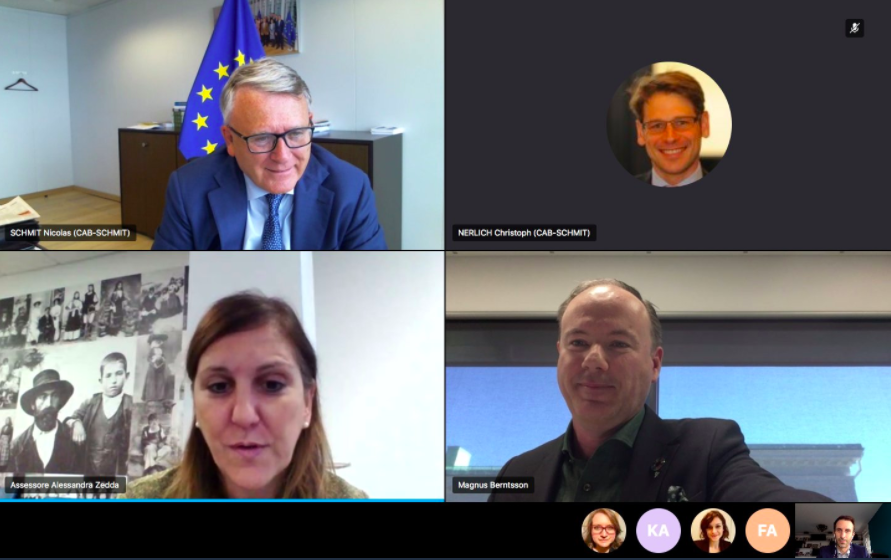 On Wednesday 13 May, AER's president, Magnus Berntsson and Vice-President for Employment and Skills, Alessandra Zedda met online with Nicolas Schmit, Commissioner for Jobs & Social Rights.

Magnus Berntsson presented AER's work and its existing programmes supporting its members in promoting job creation, equal opportunities and inclusion. AER is keeping itself busy with a focus on Sustainable Development Goals, and the launch of the Intercultural Regions Network, the kick-start of the IncludEU project and the expansion of the Eurodyssey programme.

Ms Zedda stressed that local and regional authorities have been hit particularly hard by the coronavirus outbreak. The AER Vice-President shared some examples of how European regions are responding to the crisis and its economic impacts, supporting the economy and employment.

Commissioner Schmit discussed the EU measures to support the creation and safeguarding of employment, including the initiatives in response to COVID-19 crisis and how these can support regional authorities to recover from the pandemic.

Follow AER!

Share this!