We are a network
Multiple times per year, AER brings together regions, so that they may stand stronger together, and grow in a space of best practice exchange.


[Registrations open] Working group on Mental Health | Kick-off meeting

The AER General Assembly in Barcelona in June 2023 adopted the creation of a working group on mental health.
The group will meet online on 27 October from 14:00-16:00 CEST for the first time to define its action plan for the coming months. This meeting is open to all AER members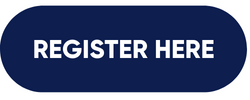 Kicking-off activities
The proposal to develop a working group on the mental mealth was presented by Värmland (SE), with the support of Alba (RO), Arad (RO), Kharkiv (UA), Odesa (UA), Norrbotten(SE), and Vojvodina (RS). Since the General Assembly last June, several other regions including Nordland (NO), Västerbotten (SE), Västra-Götaland (SE) Brussels Capital (BE) have also expressed interest in joining the activities of the group. All AER regions are welcome to register!
During this first meeting, AER members interested in sharing experiences and knowledge on the topic of mental health will:
get to know each other (pitch on the region)
share why the topic matters for them now
share how the working group will create value for them: what they expect, how they would like to contribute
agree on how to collaborate with the AER Youth Regional Network, which has also been working on the topic
define activities for the coming months
The group will also agree on who should be the Chair of the Working Group
More information on how to set-up a working group at AER here.
For any questions, please contact AER Coordinator for Policy & Knowledge Transfer Johanna Pacevicius
Picture by Sonia Sanmartin on Unsplash