We are a network
Multiple times per year, AER brings together regions, so that they may stand stronger together, and grow in a space of best practice exchange.


The Future of Rural Areas in Europe – Brussels (BE)
9 July 2019 18:00

-

21:00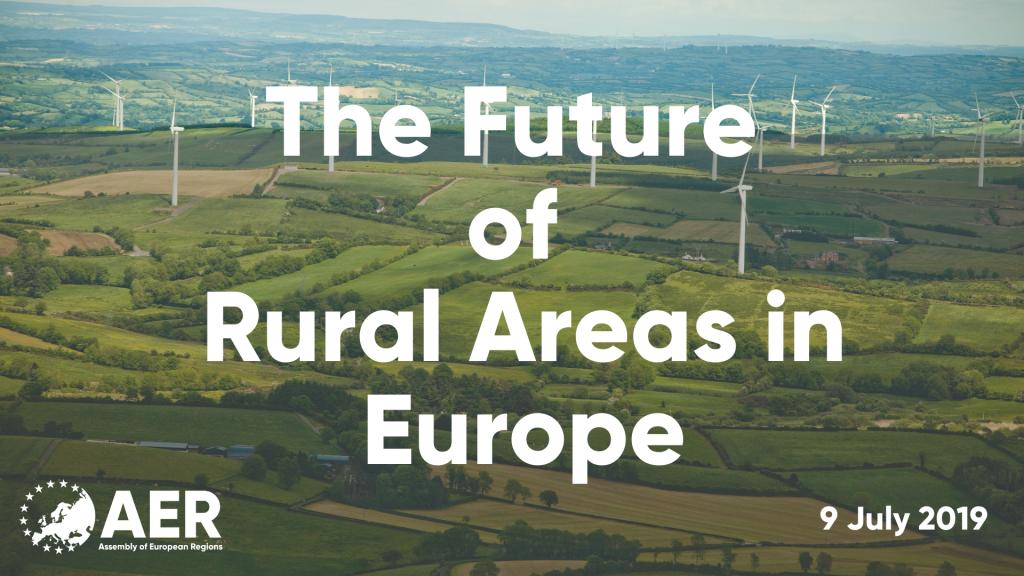 On 9 July, the Landtag of the Free State of Saxony and the Assembly of European Regions will be hosting an event titled "The Future of Rural Areas in Europe". AER President Magnus Berntsson will be giving a keynote speech during this event, along with Bernd Lange, District Administrator of Gorlitz and CoR Member. Following the keynote speeches, there will be a panel discussion moderated by Mr Michael Schmitz with MEPs Mrs Constanze Krehl and Dr Peter Jahr, Mag. Jan Korytar from Liberec City Council, Mr Paul van der Sluys from the Flemish Land Agency and Mag. Daniela Fraiß, Director of the Austrian Association of Municipalities in Brussels.
REGISTRATION
To register, please send an email directly to [email protected]
EVENT DETAILS
The event will be taking place at the Saxony Liaison Office in Brussels.
Address: Avenue d'Auderghem 67 B-1040 Brussels
Date: July 9, 2019
Time: 18:00
Big cities and rural areas both contribute in enabling dynamic development, and with increasing digitalization, and work has become independent irregardless of location in many areas. Rural areas are increasingly being used as a location for businesses and as a center of life.
However, the eligibility of rural areas and demographic problems repeatedly show that the potential of rural areas is not fully recognized or used appropriately. It is therefore a concern of this event to motivate decision-makers at European level to work more for rural areas. Comparable challenges and best practice examples will be discussed from different European regions to show that rural areas offer many opportunities for individual development, economic success, intact nature and prosperity.
GENERAL PROGRAMME
programm_en