We are a network
Multiple times per year, AER brings together regions, so that they may stand stronger together, and grow in a space of best practice exchange.


Webinar – Learning about Communicating European Cohesion Policy
16 June 2020 14:00

-

15:00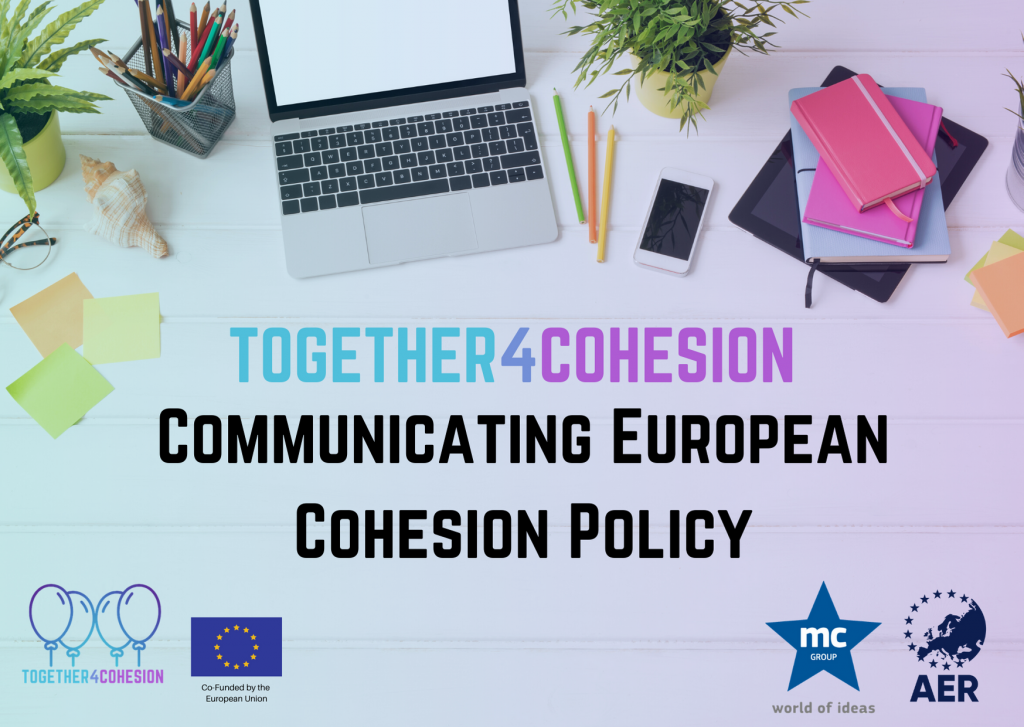 Join our webinar to discuss with EU Commission Official about the perspective of cohesion policy, and to learn how to effectively communicate cohesion policy activities through the inputs from communication experts and regional practitioners.
Background
'Together for Cohesion: Let's rEUnite!' is a communication campaign co-financed by the Directorate-General of Regional and Urban Policy of the European Commission and coordinated by AER  in cooperation with mc Group. For more than one year we have been actively engaged in raising awareness about the real-life benefits of cohesion through the direct involvement of citizens and stakeholders.
About
The webinar will provide participants with the opportunity to acquire or increase their knowledge about cohesion policy, including insights on the next programming period, as well as on how to effectively communicate its actions and benefits.
Participants
The webinar is designed to offer a learning experience to all the actors engaged with cohesion policy and its activities at all levels of government, this means European, national, regional and local authorities, citizens, and stakeholders.
Speakers 
Michiel Rijsberman: Regional Minister from Flevoland & Chair of the AER Task Force on Cohesion Policy (TBC)
Diego Villalba de Miguel

– Deputy Head of the Communication Unit of the Directorate-General for Regional and Urban Policy 

Jan Pycha:

Senior Project Manager and Team Leader at mc Group and partner of the project

Together for Cohesion 

Chiara Vivaldelli: European Project Manager at the Province of Trento, and representative of the Province for the project Together for Cohesion  
Cornelia Carmen Madaras: Advisor at the Foreign Affairs Office of the Alba County Council, and representative of the County for the project Together for Cohesion
Moderator: Mathieu Mori,  Secretary-General of AER
*****
Please register for Learning about Communicating European Cohesion Policy on Jun 16, 2020 2:00 PM CEST at:
https://attendee.gotowebinar.com/register/1226878362675290891
After registering, you will receive a confirmation email containing information about joining the webinar.
Event Password: together4cohesion