We are a network
Multiple times per year, AER brings together regions, so that they may stand stronger together, and grow in a space of best practice exchange.

Silver Economy Awards Ceremony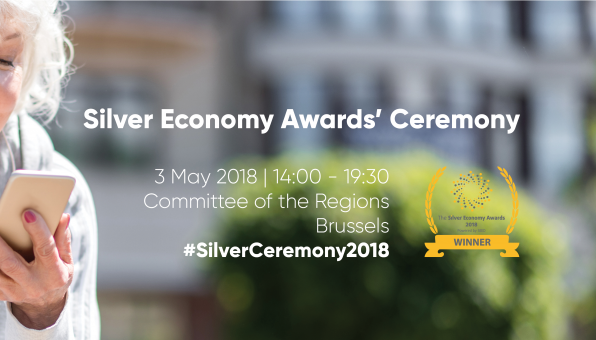 The First European Silver Economy Awards Ceremony will take place on 3rd May 2018 (14:00-19:30) in Brussels, hosted by the Committee of the Regions.
The Awards Ceremony will be the opportunity to learn more about the nine finalists who will present their solutions and to award the three winning applications from the categories: public authorities, non-for profit organisations and for profit stakeholders.
It will be a perfect event to enhance networking among the different actors of the Silver Economy at EU level and to provide matchmaking opportunities.
Powered by the EU-funded SEED project, the European Silver Economy Awards aim to celebrate innovative ICT related products or services, in all sectors that help to improve the quality of life of senior citizens. It is essential to raise awareness of and strengthen the European Silver Economy.
You can download the draft agenda here
Find out more on the Silver Economy Awards Website.