We are a network
Multiple times per year, AER brings together regions, so that they may stand stronger together, and grow in a space of best practice exchange.


[Registrations Open] First Inclusion Café: housing

In order to facilitate peer-learning around integration policies and practices, the AER is organising its first online Inclusion Café.
An informal space to explore practices
The Inclusion Café is an informal space for exchanges between peers across Europe, where one practice is presented each time and then discussed to explore elements of transferability.
Members of the Intercultural Regions Network and all regional and local representatives interested in learning from this practice are welcome to register!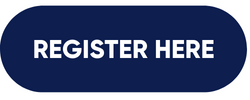 1st Inclusion Café: meeting temporary housing needs via co-design & multistakeholder collaboration
During this first Inclusion Café, we will welcome Giulia Boldrini, to hear about ANCI Toscana's work to support the Region in the development of a coherent and efficient reception model for third-country nationals. In particular, ANCI Toscana developed a model to meet the temporary housing needs of migrants who are not entitled to reception services and are therefore in a vulnerable situation.
For this, ANCI Toscana explored cooperative housing and the development of a model of public-private collaboration based on a network, oriented towards housing inclusion. This guaranteed the sustainability of the action. Migrant were directly involved in the co-design of the activities.
The practice is further detailed on the Includ-EU website
Start the week by having coffee with peers!
This online Inclusion Café is a space to exchange with peers and learn about the actual implementation of a practice. It will take place several times a year, and aims to become a trusted space for mutual learning and exchanges.