We are a network
Multiple times per year, AER brings together regions, so that they may stand stronger together, and grow in a space of best practice exchange.


REGISTER NOW: World Sustainable Energy Days 2022
5 April 2022 08:00

-

8 April 2022 17:00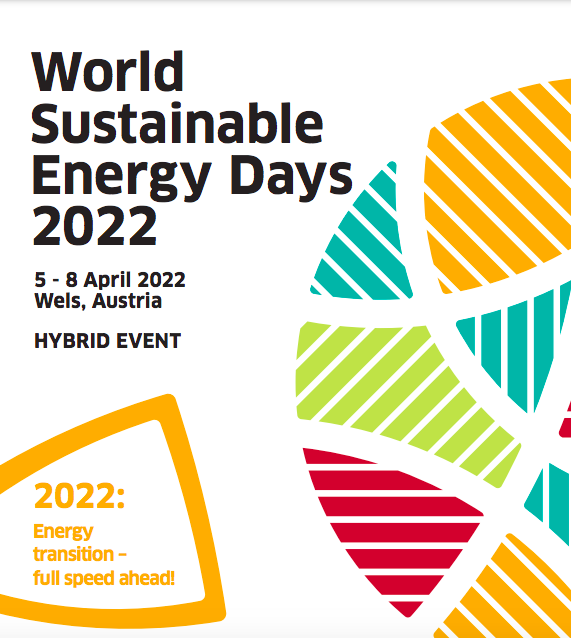 We are delighted to announce that our member region, Upper Austria, will again host its long awaited and well-renowned World Sustainable Energy Days (WSED) on 5-8 April 2022! Organized by the energy agency of Upper Austria, OÖ Energiesparverband, the WSED is a leading annual conference on energy transition and climate neutrality, with more than 650 participants from over 60 countries.
As in previous editions, in 2022 the event will take place in Wels, Austria.
Interested in attending?


What is it all about?
In her 2020 State of the Union address, President of the European Commission Ursula von den Leyen proposed the emissions' reduction target to be set at 55%, alongside a revision of the EU's climate and energy legislation. The Commission adopted the communication 'Stepping up Europe's 2030 climate ambition – Investing in a climate-neutral future for the benefit of our people' on the same day. It included an updated 2030 emissions reduction target of net 55 % compared to 1990 levels. This new ´Fit for 55´ package aims to put the EU on track towards climate neutrality, and as energy accounts for 75% of GHG emissions, speeding up the energy transition is critical.
As such, the 2022 edition of the WSED (Fit for 55) presents the far-reaching transformation of policies, technologies and markets for achieving climate neutrality. It also increases the pace of development and change. On top of that, it shows how citizens and businesses can profit from this, how we can increase acceptance, trigger investments, and get things moving at full speed!
What's new about the 2022 edition of the WSED
In just four days, you will benefit from:
6 dedicated conferences; The European Energy Efficiency Policy Conference, European Pellet Conference, the Industrial Energy Efficiency Conference, the Young Energy Efficiency Researchers Conference, the Young Biomass Researchers Conference and the Smart E-Mobility Conference
Hands-on experience through technical site visits and innovative energy projects
A major trade show on building efficiency and renewable energy with 800 exhibitors
New business opportunities
Valuable networking possibilities within energy transition businesses, policy makers and researchers
The of course well-renowned Austrian hospitality!
Please make sure to check out the programme overview and timetable here. More information on the event can be found on the event website.
Upper Austria – a leader in the clean energy transition
Upper Austria, one of Austria's nine regions, is a leader in the energy transition, making the region an ideal location for this conference. Through significant increases in energy efficiency and renewable energy, greenhouse gas emissions from buildings were reduced by 39 % in 10 years. Furthermore, 60 % of all space heating and 31 % of the primary energy in Upper Austria already come from renewables, and over 2.5 billion Euros are invested annually in the energy transition.
For any questions or inquiries regarding the event, please contact our Mr. Anne Henk Bloemhoff, Member Relations Coordinator at the AER ([email protected]) or Ms. Megan Gignac, International Projects at OÖ Energiesparverband ([email protected]).