We are a network
Multiple times per year, AER brings together regions, so that they may stand stronger together, and grow in a space of best practice exchange.


REGISTER NOW: Regional Business Forum 2023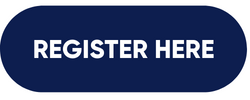 It is our pleasure to invite you to the sixth edition of the Regional Business Forum (RBF), taking place as a hybrid event. You are most welcome to join us online and in Novi Sad, Serbia from 22 November until 8 December. 
The Regional Business Forum is an annual international forum to exchange ideas on support for SMEs, promote business and commerce, incentive the possibility to collaborate and share best practices between regions.
This worldwide event provides additional support to companies to find international partners. The participants will be offered a chance to have B2B meetings with companies and institutions participating in the Forum, according to their own needs and based on the information on registered participants.
The emphasis at this year's forum will be on the applications of artificial intelligence in the following areas:
Information and communication technologies and the creative industry
Metal processing industry
Agriculture and food industry


You can access the platform for organisation of online "one-on-one" meetings by clicking the following link: https://rbf2023.b2match.io/ which provides the opportunity to promote business cooperation between regions.
The invitation is addressed, in particular, to regional chambers of commerce, regional development agencies and institutions supporting SMEs development.
We therefore invite you to register as soon as possible. The official invitation for AER members from our President is HERE.
For further information, please consult the RBF website. Should you have any questions, please email [email protected] or call +381 21 487 4431