We are a network
Multiple times per year, AER brings together regions, so that they may stand stronger together, and grow in a space of best practice exchange.


Join AER-Includ-EU Workshop in Cluj Napoca or Online! – Cross-sectoral, Multistakeholder Collaboration for Inclusion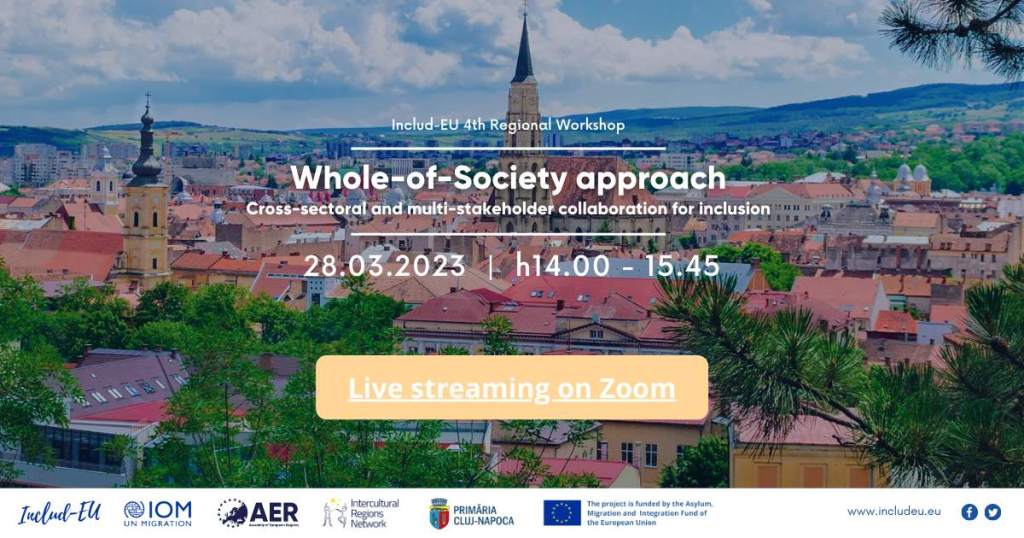 An exciting opportunity for AER members to explore the potential of cross-sectoral collaboration and co-design to create better integration policies and practices.
In the context of the Includ-EU* project, co-financed by AMIF programme of the European Union, AER is organising a workshop looking at cross-sectoral collaboration, co-design and co-management for better integration and inclusion: What are the policies and practices which enable the much sought-after multistakeholder collaboration? What is the role of local and regional authorities in this Context?
Whole-of-Society Approach. Cross-sectoral, Multistakeholder Collaboration for Inclusion.
On the side of administrations or non-governmental organisations, understanding the circumstances and needs of migrants to provide adequate services can prove a daunting exercise. This leads to considerable frustration, for users and for organisations involved in the integration process.
In Cluj-Napoca, the one-stop shop for migrants emerged as a response to this need, expressed both by migrants and authorities. One-stop shops are services designed following a holistic approach: concentrating services in one location can help newcomers understand what services are available and improve collaboration between providers. 
As part of the agenda, the AER looks forward to connecting with members, particularly our wide Romanian membership to strengthen the relationships and build new multi-stakeholder networks. This will be an opportunity for members to exchange ideas, identify common challenges and deepen relations with the AER Secretariat. At the same time, the AER will work to better understand the needs and expectations of its members and tailor its services and activities accordingly.
With that in mind, the AER Secretariat proposes to launch a Ukraine Focus Group at this event. The aim is to provide tailored, needs-based support to new Ukrainian members by creating a platform for direct region-to-region dialogue; a place where Ukrainian regions can request support from AER regions and partners directly. In tandem, the Focus Group will onboard these Ukrainian regions into AER's structures, open new networks to them, and build capacity for these regions over the longer-term.
If you and your region would like to attend the event, please fill in this registration form and confirm your participation to [email protected] and [email protected]. Don't hesitate to contact us with additional questions about the programme.
Separate invitations for AER members and partners will shortly follow for the first meeting of AER's Ukraine Focus Group, which will take place during this event.
Registrations for the onsite event are now closed,  but you can
When? Tuesday 28.03 | 14:00-15:45
The AER invites all regions and stakeholders to join online the live-streamed panel discussion on"What are the enabling factors for cross-sectoral collaboration? What is the role of local and regional authorities? Challenges and good practices."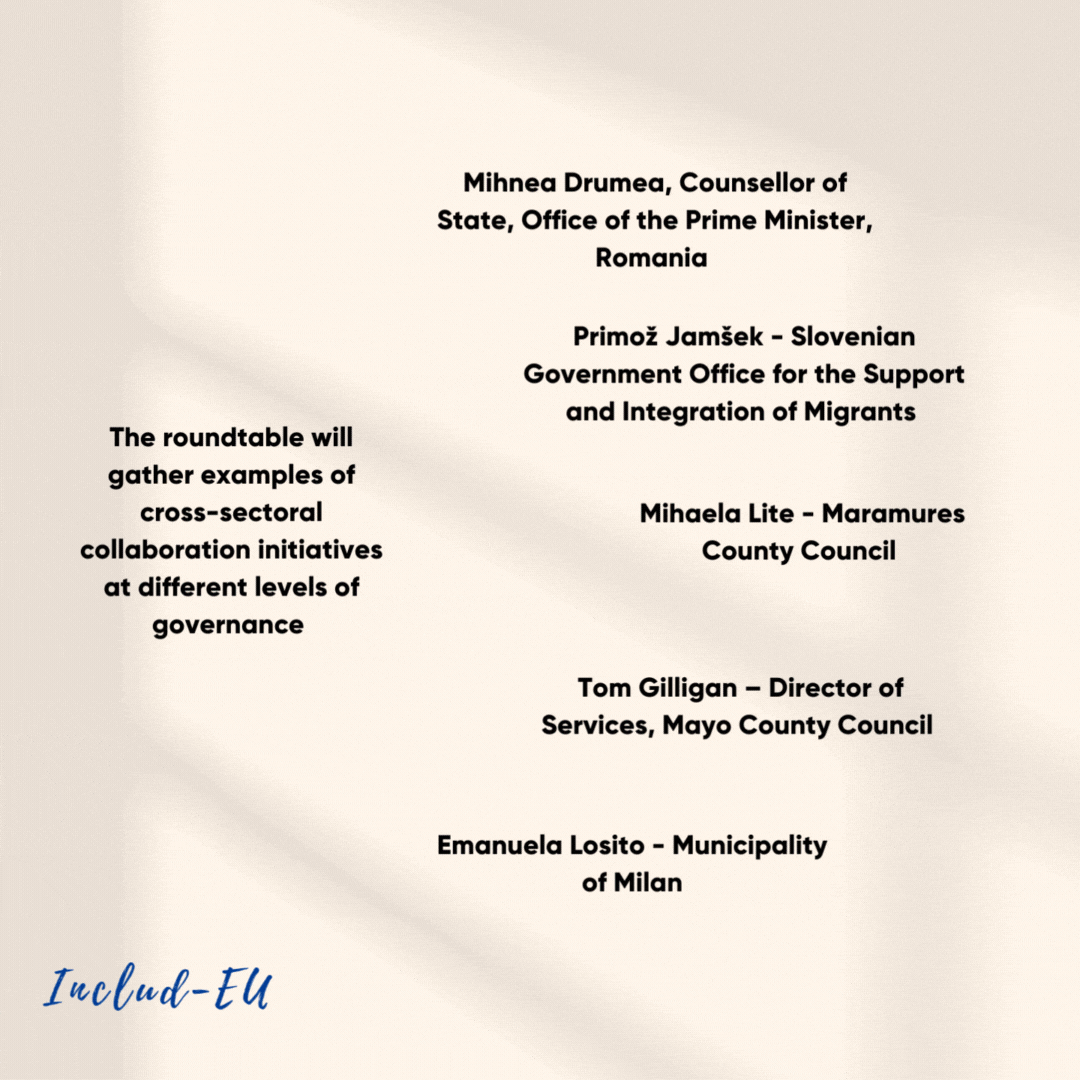 *Includ-EU facilitates transnational knowledge and experience sharing to build more inclusive and cohesive European societies. The project develops cooperation between local and regional authorities from Greece, Italy, the Netherlands, Romania, Slovenia and Spain. Targeted exchanges generate actionable learning, which leads to improved integration policies and practices.