We are a network
Multiple times per year, AER brings together regions, so that they may stand stronger together, and grow in a space of best practice exchange.


Includ-EU Workshop: Service design to improve integration and inclusion policies and practices
28 October 2021 09:00

-

12:30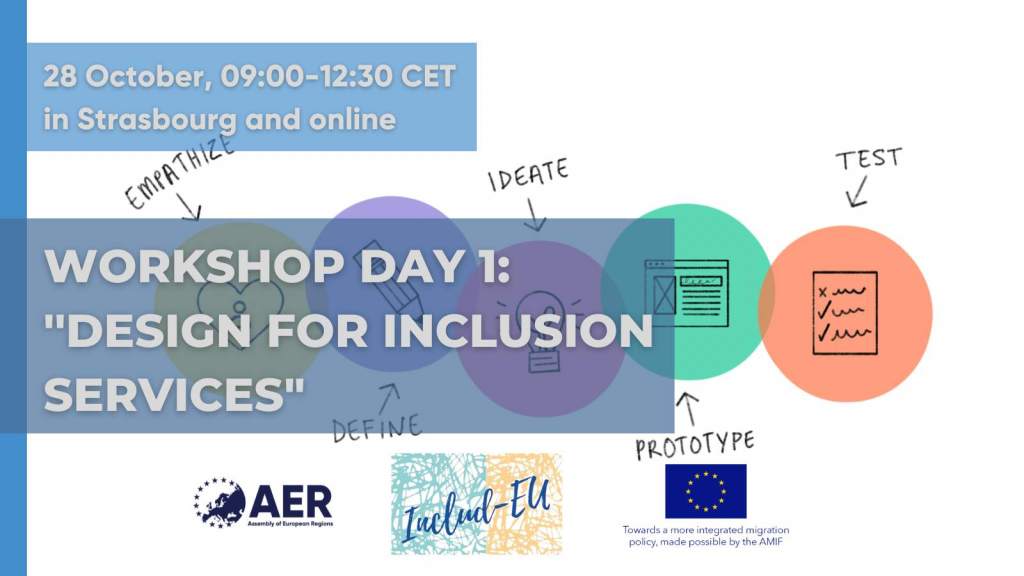 The focus of the first day of Workshop of the Includ-EU Project will be on how to rethink services in light of crises and raising awareness on the role of design in shaping better and more sustainable services. Abram El-Sabagh, expert in designing strategic solutions for the Sustainable Development Goals, will facilitate the session, in which participants will immerse in a peer-learning exercise, which will help them to brainstorm collectively and identify challenges and opportunities to apply to the concrete specific needs of each regional/local reality. This is followed by a dynamic market-place exercise, where few regions and municipalities will present their own future strategy for integration, but also good practices and successful projects from the past programming period.
Speakers include:
Rabab Ahmad, Policy and Programme Analyst, Regional Office for the EEA, the EU and NATO, International Organization for Migration (IOM);
Alessia Rochira (Phd, Social Psychology, University of Salento): Research-based innovation action on immigrant adolescents as culture-brokers in school-families interactions;
Elisabeth Palmero (Project Coordinator, Equalcity): The Migrant Women & Girls Toolbox, Equalcity Project;
Giulia Maraviglia (SocioLab); Giuditta Giunti (ANCI Toscana): Service Design for Integration Services.
The workshop is open to all interested stakeholders working on migration and interculturality. To know more about day 2 on Hate Speech, check the Agenda2030 Website.


The project Includ-EU is co-funded by the AMIF Programme of the European Union.
For more info: [email protected]