We are a network
Multiple times per year, AER brings together regions, so that they may stand stronger together, and grow in a space of best practice exchange.


Includ-EU webinar "Cross-sectoral approaches to inclusive housing"
7 April 2022 15:00

-

16:30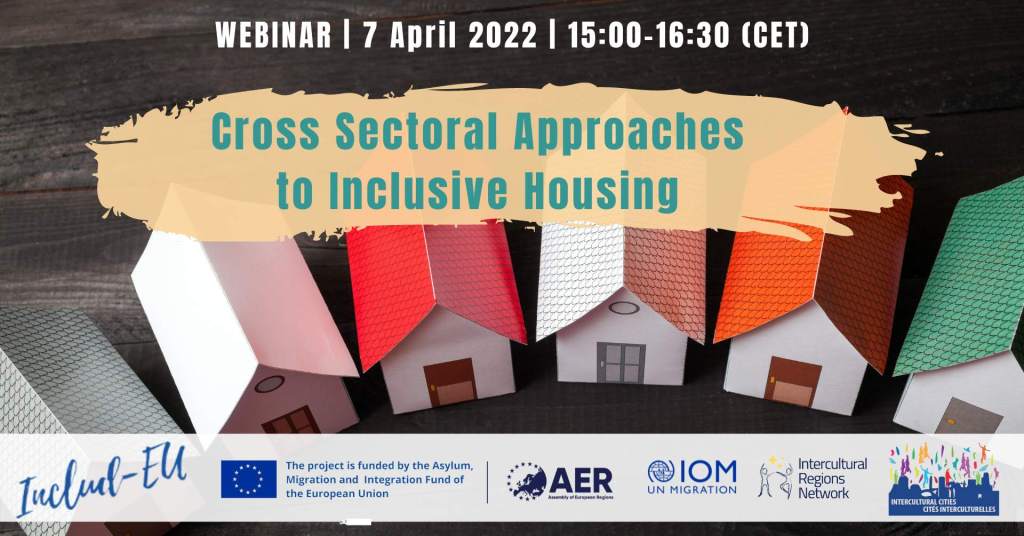 The housing pillar of the EU's Action Plan on Integration and Inclusion places emphasis on the need to ensure affordable accommodation and promote non-segregated, dignified, and accessible housing. In this webinar, we will discuss some of the main challenges to inclusive housing as well as explore opportunities and approaches for local and regional public authorities and relevant stakeholders to promote and implement inclusive housing policies.
The 4th Includ-EU webinar looked at innovative practices that promote the positive benefits of intercultural identities of neighbourhoods and encourage social interactions in inclusive housing and public spaces, which are of utmost importance to foster integration through careful, urban regeneration.
Speakers included:
Facilitation: Johanna Pacevicius, Policy and Knowledge transfer Coordinator at Assembly of European Regions.
The recording of the event is now available online!
The agenda of the webinar is available here
Contacts:
Anna Comacchio, Project and Policy Officer, [email protected]
Johanna Pacevicius, Policy and Knowledge Transfer Coordinator, [email protected]
This webinar is co-funded by the European Unions's AMIF Programme.