We are a network
Multiple times per year, AER brings together regions, so that they may stand stronger together, and grow in a space of best practice exchange.


General Assembly and Spring Bureau Meeting – Larnaca (CY)
5 June 2019

-

6 June 2019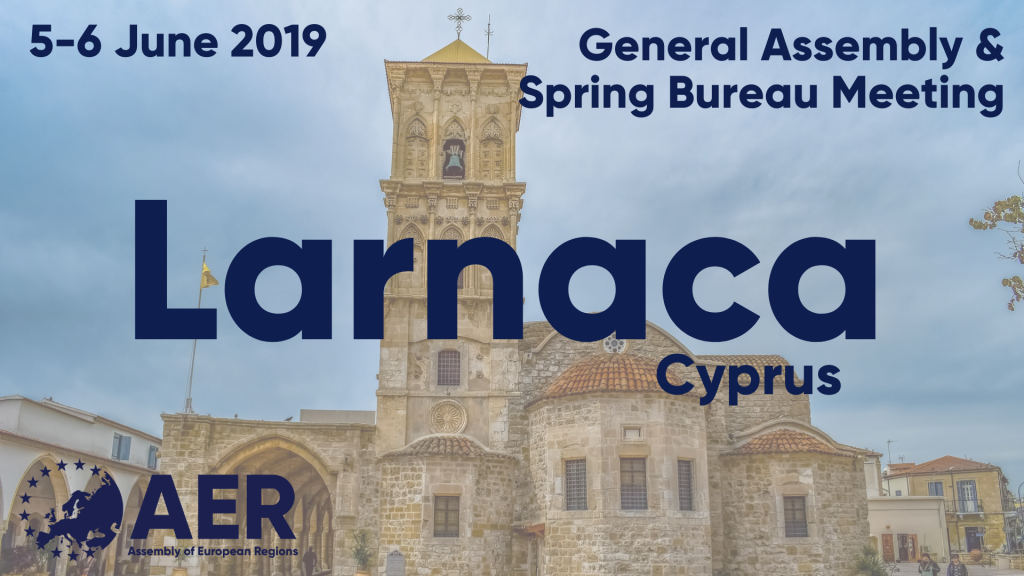 Watch the video overview of the General Assembly & Spring Bureau Meeting below!
The 2019 Spring Bureau Meeting and General Assembly of the Assembly of European Regions took place on 5-6 June in Larnaca, Cyprus.
Presentations
Find the individual presentations in the Google Drive Folder.
SEE HERE List of Registered Participants (at 27 May 2019)
Agendas & Documents
General Programme of Events
See the full overview of the events taking place in Larnaca HERE.
General Assembly
Voting: We remind you that in accordance with article 4.3 of the AER Statutes, each region is entitled to one vote during the GA. Should your region not be able to take part in the GA, proxy voting is possible by filling in the Proxy form here.
Bureau Meeting
---
Special Activities

Guided Tours
The Larnaka Tourism Board shall provide an English-speaking guide for the tours on the 5th and 7th of June 2019. If you wish to participate in one or both Guided Tours, please register here.
The deadline for registration is 24 May 2019. 
Gala Reception
The AER Gala Reception at the Larnaka Medieval Castle Gardens will take place on 5 June at 20:30. Registration is required on the event sign-up form.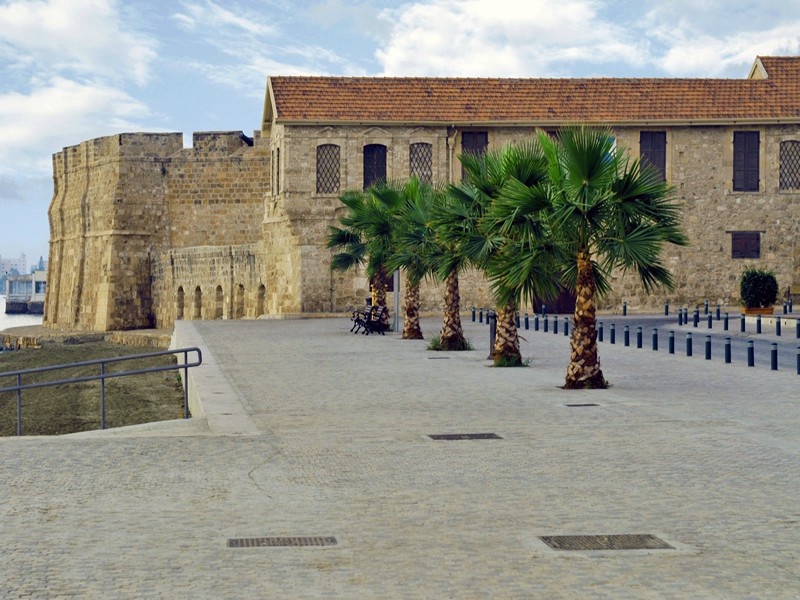 ---
Practical Information
Venue for Meetings
Radisson Blu Hotel, Larnaca
Atlantidon 2, Larnaca 6058, Cyprus
Overnight Accommodation
Other Recommended Hotels
Public transport
Public transport from the airport to the city centre and the Radisson Hotel is available:
Route 419 (click here for the schedule and here for the map).
Route 425 (click here for the schedule and here for the map).
Invitation Letters
You can download the generic invitation letter to the AER General Assembly and Spring Bureau Meeting:
Do not hesitate to contact [email protected] in case you require further information or assistance for the bookings.
We look forward to welcoming you in Larnaca!