We are a network
Multiple times per year, AER brings together regions, so that they may stand stronger together, and grow in a space of best practice exchange.


Eurodyssey Website Training
14 February 2019 09:00

-

15 February 2019 17:00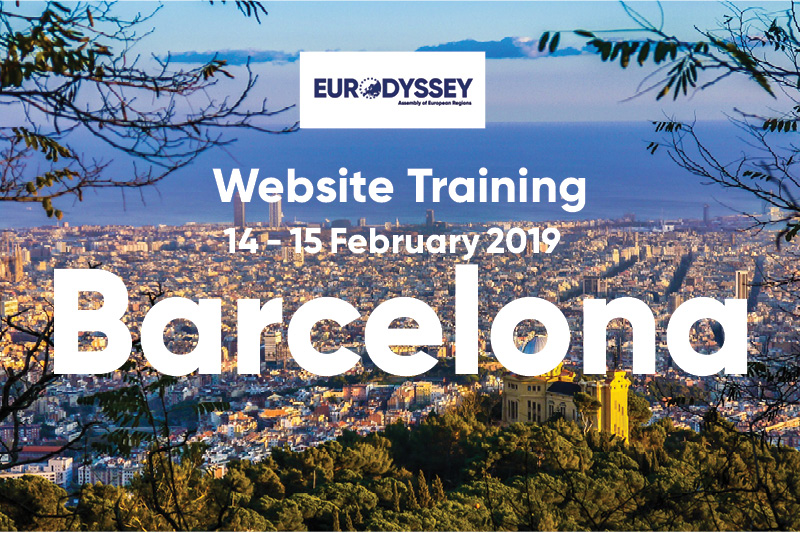 REGISTER HERE (CLOSED)
Deadline for registrations: 15 January 2019
The Presidency of Eurodyssey and the AER Secretariat are organising together an event in Barcelona, from 14 to 15 February 2019, aimed to facilitate a training on the new Eurodyssey website and the programme's communication. The event is targeting the participation of the "technicians" from member regions who are in charge of managing the website on a regular basis. Due to room capacity reasons, a maximum of 2 correspondents per region/delegation are invited to register.
The first day, February 14th, will consist of two sessions, one in the morning and another in the afternoon. These will allow participants to get acquainted with the new Eurodyssey website and learn about various communication tools for the promotion of the programme. 
The morning of February 15th will be dedicated to good practice sharing and a discussion on the operational implementation of the programme through workshops conducted by member regions. Additionally, a short meeting of the Steering Committee will take place in the afternoon.
On the occasion of the launch of the new website in 2019, the AER Secretariat strongly encourages all member regions of Eurodyssey to join this important training session in Barcelona.
Draft Programme
Presentations
2018 Eurodyssey Statistics – Ugo Poifol
Outcomes from the communication workshop – Erica Lee
Outcomes from the working groups discussions – Day 2
Minutes of Workshop B – Working Groups Day 2 (FR)
2018 Eurodyssey Statistics
You can download here the 2018 Eurodyssey Statistics Report!
Pictures & Infographic
Click here to get some pictures of the Eurodyssey Website training event.
You can also download here the Eurodyssey infographic.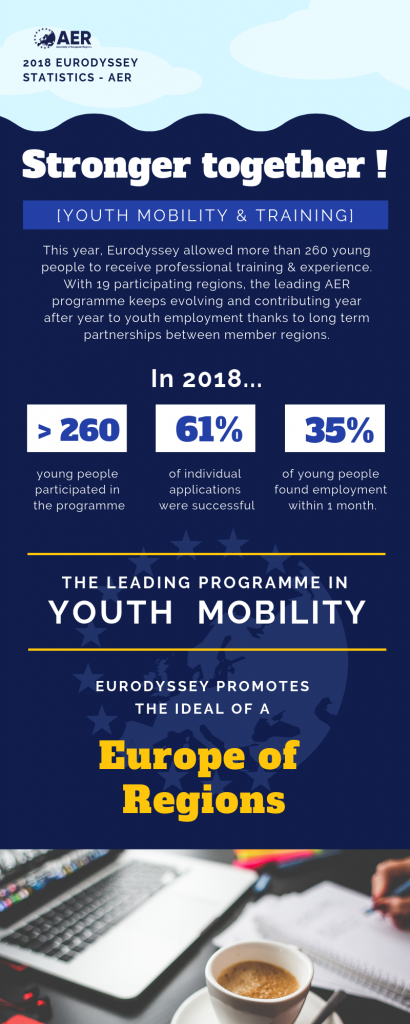 Useful Links