We are a network
Multiple times per year, AER brings together regions, so that they may stand stronger together, and grow in a space of best practice exchange.


#EURegionsWeek – Eurodyssey35: Regions on the move
14 October 2020 09:30

-

11:00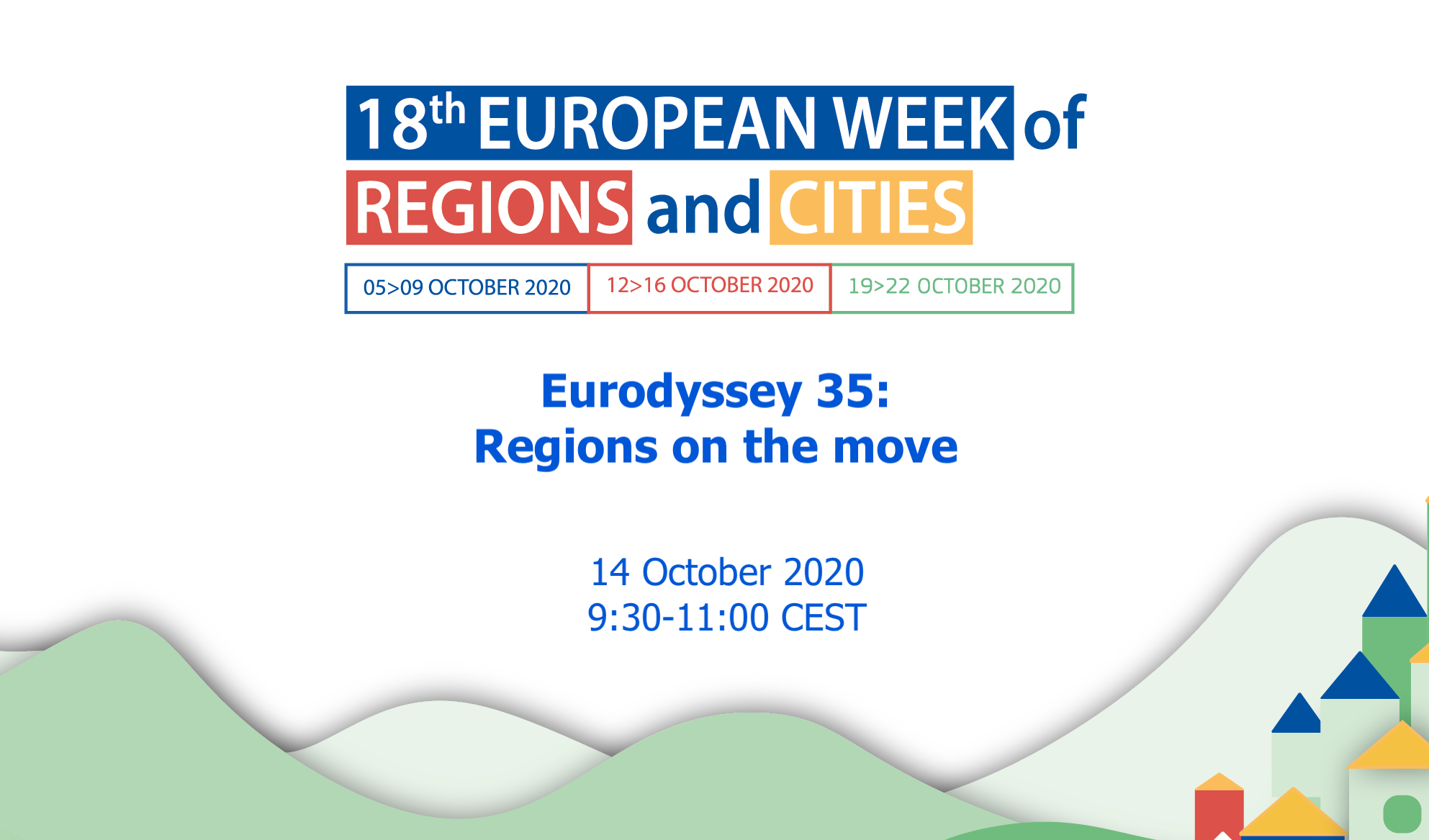 The Assembly of European Regions is pleased to announce one more contribution to the European Week of Regions and Cities (EWRC). For the first time, the Eurodyssey programme will be featured in the #EURegionsWeek through our virtual participatory lab, Eurodyssey35: Regions on the move, which will take place on 14 October at 9:30 AM.
In this session, policy-makers, regional officials and young activists will engage one another in an open dialogue on what is at stake for youth development, and the instrumental role of youth mobility in fostering territorial cohesion and a sense of European identity. 
Mobility is at the core of European integration. For over 25 years the EU has actively promoted the mobility of students, researchers and citizens to deliver in strategic policy areas: employment, education and inclusion. Since 1985, the AER has put regions at the forefront of fair mobility for young people through our Eurodyssey programme. Regional and local authorities have a key part to play in driving youth development and tackling barriers to short-term mobility and longer-term cohesion.
Through parallel discussions, the audience will not only take a deep-dive into the ins and outs of youth mobility but will also challenge the invited storytellers to reflect upon the linkages between fair mobility, quality employment, social inclusion and active European citizenship.
DEADLINE EXTENDED!


Closing date: 7 October 2020
Speakers:
Mr Hrvoje Kovač, Chair of AER Subcommittee on Youth, Assembly of European Regions (AER).
Ms Jovana Majstorovic, Board Member, European Youth Forum.
Ms Floor Van Houdt, Head of Unit for Youth policy and Volunteer Solidarity, European Commission's Directorate-General for Education, Youth, Sport and Culture.