We are a network
Multiple times per year, AER brings together regions, so that they may stand stronger together, and grow in a space of best practice exchange.


'Connecting the dots' – Multi-level, Multi-actor Migration 
5 June 2019 10:00

-

16:30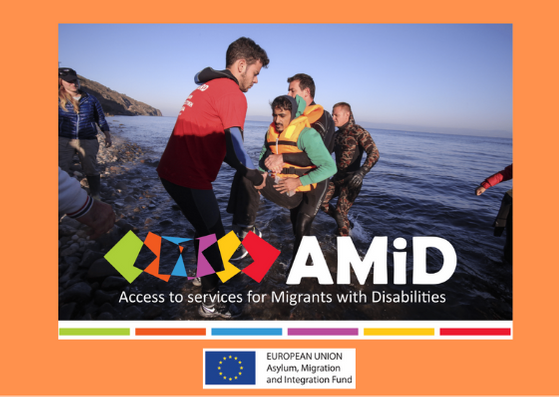 The Assembly of European Regions is pleased to invite you to two inclusion days, starting with:
A Round Table and World Cafe' Exchange Session
'Connecting the dots'
Multi-level, Multi-actor Migration
AMiD Targeted Meeting 3
Larnaca, 5 June 2019
Timing: 10.00 – 16.30
Venue: Radisson Blu Hotel, Larnaca (Atlantidon 2, Larnaca 6058, Cyprus)
Programme: HERE
About the Event:
This event aims to bring regional and local authorities together with civil society organisations and representatives of European Institutions to share experiences and methodologies on how to achieve a common approach among different stakeholders and a better multilevel coordination on welcoming migrants and refugees.
Participation is encouraged from experts working in the areas of social affairs, migration, inclusion, and diversity in AER's member regions in local & regional authorities around Europe.

Individuals from organisations, such as NGO's, working in this field may qualify for participation, pending an endorsement mandate (available HERE) from their region. 
Travel and accommodation costs for participation will be covered in the context of the European project "AMiD – Access to Services for Migrants with Disabilities". Full details about the reimbursement procedures can be found HERE.
On 6 June, the AER Bureau Meeting will take place. Participants attending the AMiD workshop are welcome to attend the Breakfast Seminar and Taskforce on Migration taking place on this day. The full programme for the Bureau can be found HERE.
On the evening of 5 June, a Gala Reception will take place at Larnaca Medieval Castle Gardens. Participants of the AMiD workshop are invited to attend this event. 
Due to a limited number of places eligible for reimbursement, participants are encouraged to register as soon as possible. 
To do so, please click on the link below: