We are a network
Multiple times per year, AER brings together regions, so that they may stand stronger together, and grow in a space of best practice exchange.


AER Spring Committees Plenaries
20 March 2018

-

22 March 2018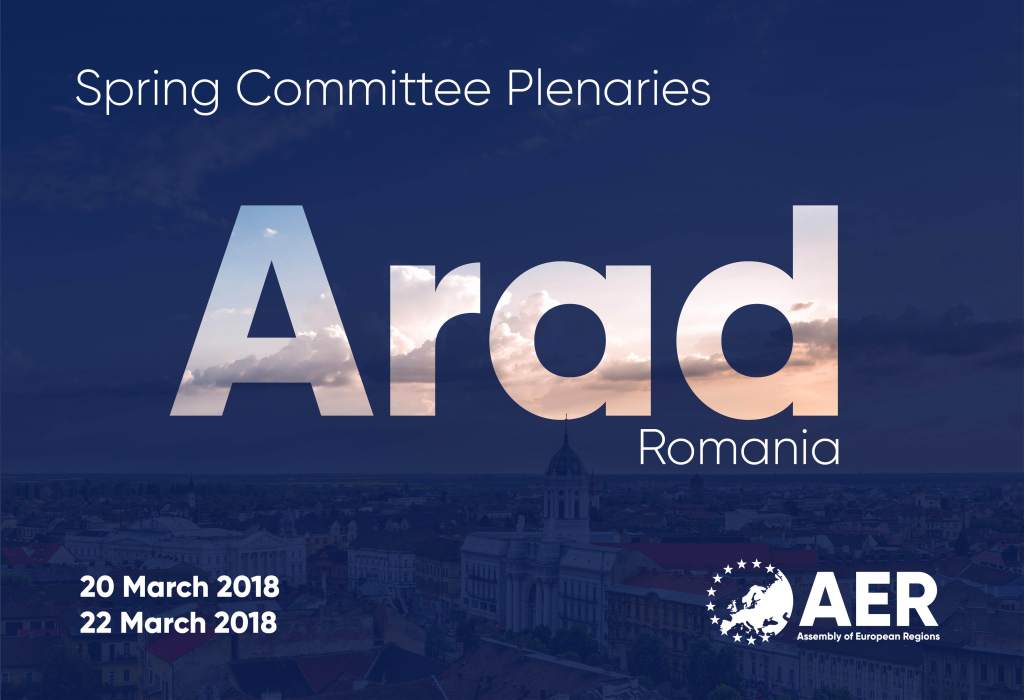 The spring plenaries of the three AER committees took place in Arad (Romania), from 20 till 22 (am) March 2018.
Registration closed
An innovation ecosystem brings together diverse actors which work for technology development and innovation. This includes policy makers, economic development agencies and chambers of commerce, universities, research institutes, colleges of engineering, business schools, companies, funding agencies, venture capitalists etc.
Across wider Europe, regions engage in multilevel cooperation to support the development of such innovation ecosystems either within their own territory, or in collaboration with neighbouring regions and cities, in national and cross-border frameworks. Regional policymakers will share experiences on what makes an innovation ecosystem and what makes it thrive. How to best organise multilevel cooperation for this? Participants will exchange about common barriers and enablers and identify useful recommendations to improve policies and practices.
A major milestone at the Spring plenaries will be the development of the Committees' work programmes: all regions are invited to share initiatives they would like to develop within the network, with the AER priority "A democratic, cooperative, inclusive and sustainable Europe of Regions". The plenaries are the perfect place to find partners for the implementation and develop new collaborations and projects*.
*Not sure who was who at the plenaries? Ask the Secretariat for an introduction!
See what happened during the event
Applications for elections in AER Committees
Other Information
Related Content