We are a network
Multiple times per year, AER brings together regions, so that they may stand stronger together, and grow in a space of best practice exchange.


Addressing racial discrimination in housing: a multistakeholder approach

For this first EU-Belong webinar on 23 November from 10:00-11:00 CET, we will discuss the challenge of addressing racial discrimination in access to housing, based on the experience of the Municipality of Olot, a medium-sized city of Catalonia.
The event, which will provide insights into this specific case, foresees 30mn of exchange with participants to explore obstacles, enablers and elements for transferability. The event is open to all.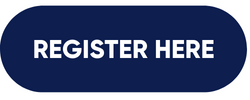 Professor Quim Brugué, from the University of Girona, will share how the Municipality of Olot
Analysed the causes and the impact of racial discrimination practices faced by third-country nationals
Brought together key stakeholders in a regular exchange to identify solutions
Envisages the processes to enable the implementation of proposed solutions
In particular, when it identified a problem of racist-driven real estate discrimination, the municipality of Olot decided to collaborate with the University of Girona to analyse the problem and develop solutions. In collaboration with academia experts, real-estate representatives, entities, and affected people the municipality of Olot started out a process to outline a comprehensive approach to fight discrimination.
This process involved arranging meetings and dialogues among key stakeholders, with the support of the University. The primary goal of these interactions was to identify potential solutions and present them to the City Council.
The approach placed strong emphasis on building mutual understanding, recognition, and trust among all the people involved.
The webinar will be moderated by Laura Sentis Margalef, EU Belong Project Officer at the Department for Equality and Feminisms of Catalonia.
Quim Brugué is Professor of Political Science at the University of Girona as well as researcher on democratic innovation and modernization of public policies in the Research Group on Applied Social Sciences at the same university.
For more information about this event, please contact AER Coordinator for Policy & Knowledge Transfer Johanna Pacevicius