We are a network
Multiple times per year, AER brings together regions, so that they may stand stronger together, and grow in a space of best practice exchange.


2010 General Assembly & Bureau
10 November 2010

-

12 November 2010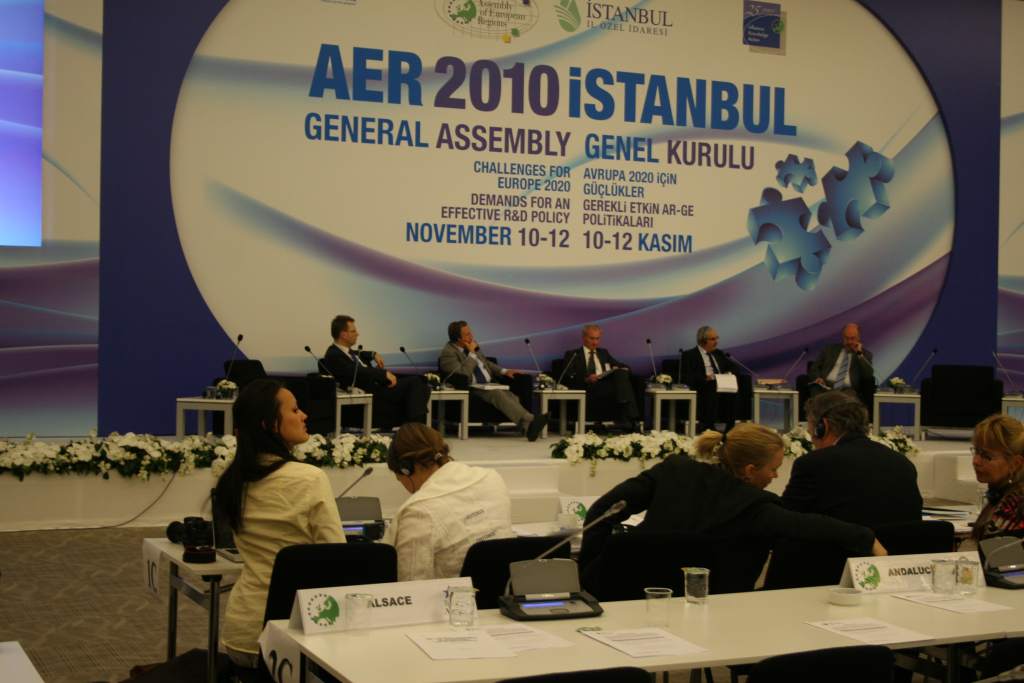 From 10 to 12 November 2010, the AER General Assembly gathered in Istanbul, Turkey to actively discuss the Challenges of Europe 2020, with a focus on the demand for an effective Research and Development policy.
After three engaging days, the General Assembly adopted the Istanbul Declaration, where the regions committed to foster economic recovery and to build on innovation to meet common challenges, such as reducing poverty and unemployment, fighting climate change, securing global competitiveness and so on.
Final Declaration
Useful links