We are a network
Multiple times per year, AER brings together regions, so that they may stand stronger together, and grow in a space of best practice exchange.


2007 General Assembly
7 November 2007

-

8 November 2007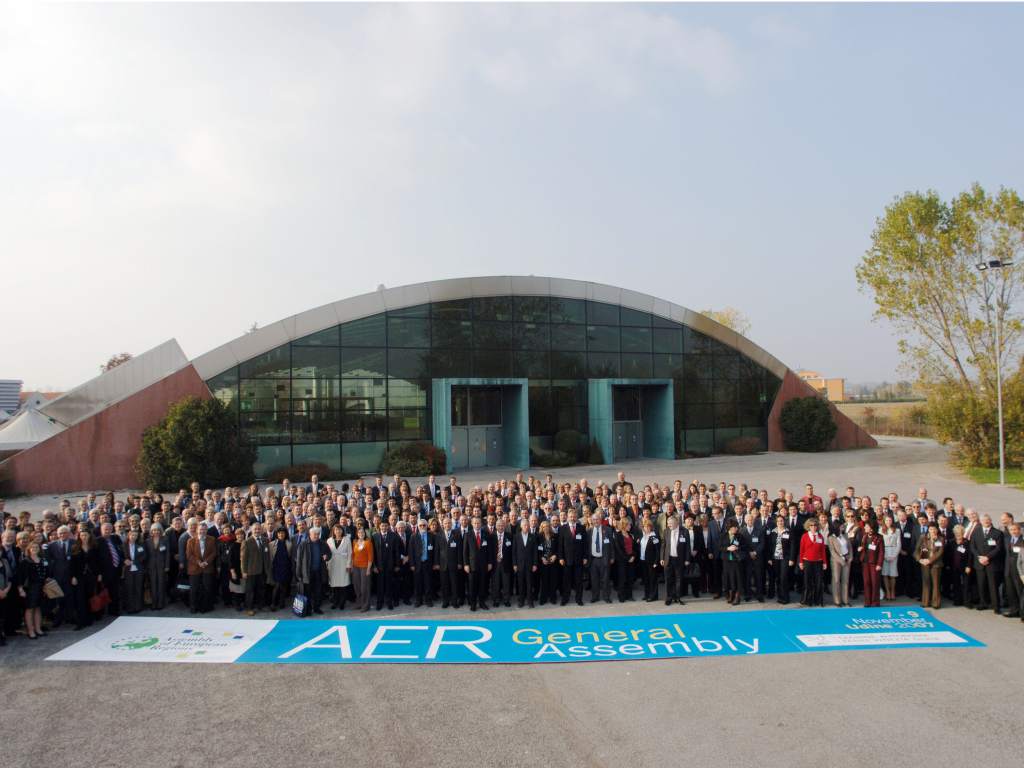 The AER General Assembly took place on the 7-8 November in Udine, region of Friuli Venezia Giulia, in Italy. 650 delegates gathered to discuss actively on european identity during the Open Space session. The Assembly resulted in the publication of the Final Declaration.
The following regions have been accepted as full AER members during the GA:
Donoslaskie (PL), Kosice (SK), Kocaeli (TR), Kirsehir (TR), LIcko Senska (HR),Heraklion (GR), Alythus (LT), Republika Sprska (BiH), Sterea Ellada (GR), Hessen (DE), Vlore (AL), Cornwall (UK), Split (HR). We look forward to cooperating with them and welcoming them to AER meetings!
Final Declaration
Speeches and Presentations