We are a network
Multiple times per year, AER brings together regions, so that they may stand stronger together, and grow in a space of best practice exchange.

Training Seminar "Cities and Regions: New Actors of Change in Europe"
26 August 17:00

-

30 August 13:00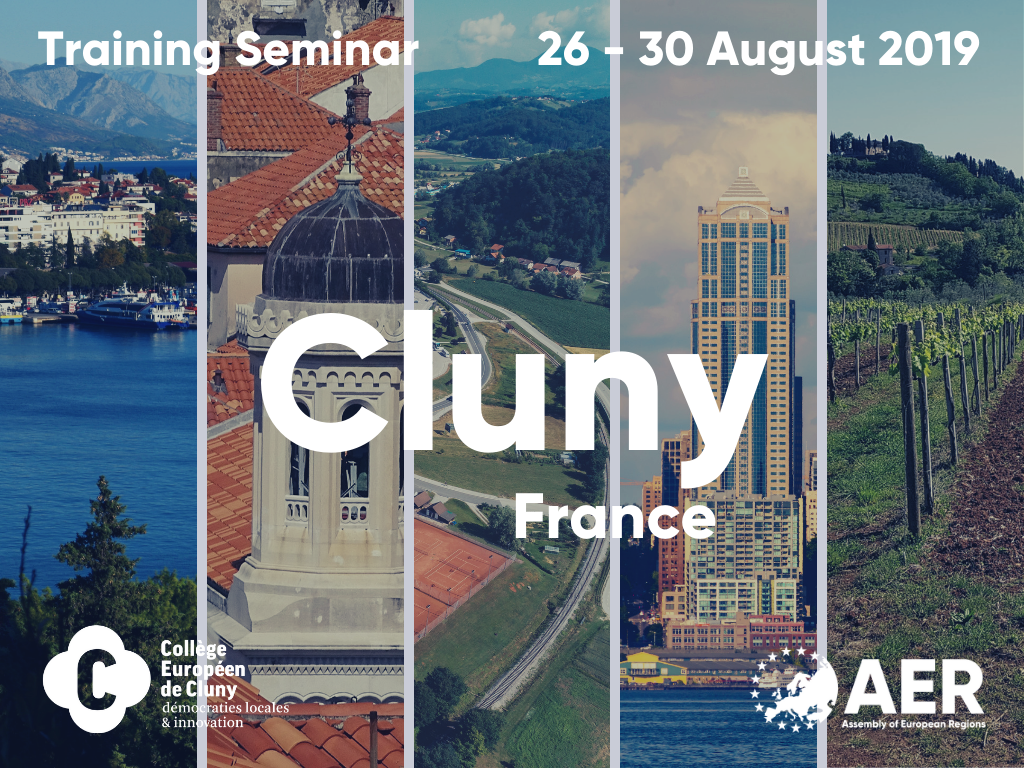 In partnership with the European College of Cluny, AER is organising a Training Seminar which will take place in Cluny (FR), from 26 – 30 August 2019. It will be entitled "Cities and Regions: New Actors of Change in Europe".
This training seminar will help you understand how sub-national governments have emerged as key actors on the international scene and will give you tools to develop your region's influence in Brussels and internationally.
On this account, local and regional authorities are invited to attend a 5 days Training Seminar to participate in conferences, round table discussions, study visits, and case studies to determine how to engage in further interregional cooperation.
For more information concerning the programme, have a look at the draft of the detailed agenda.