We are a network
Multiple times per year, AER brings together regions, so that they may stand stronger together, and grow in a space of best practice exchange.

General Assembly 2020 – Région Grand Est – POSTPONED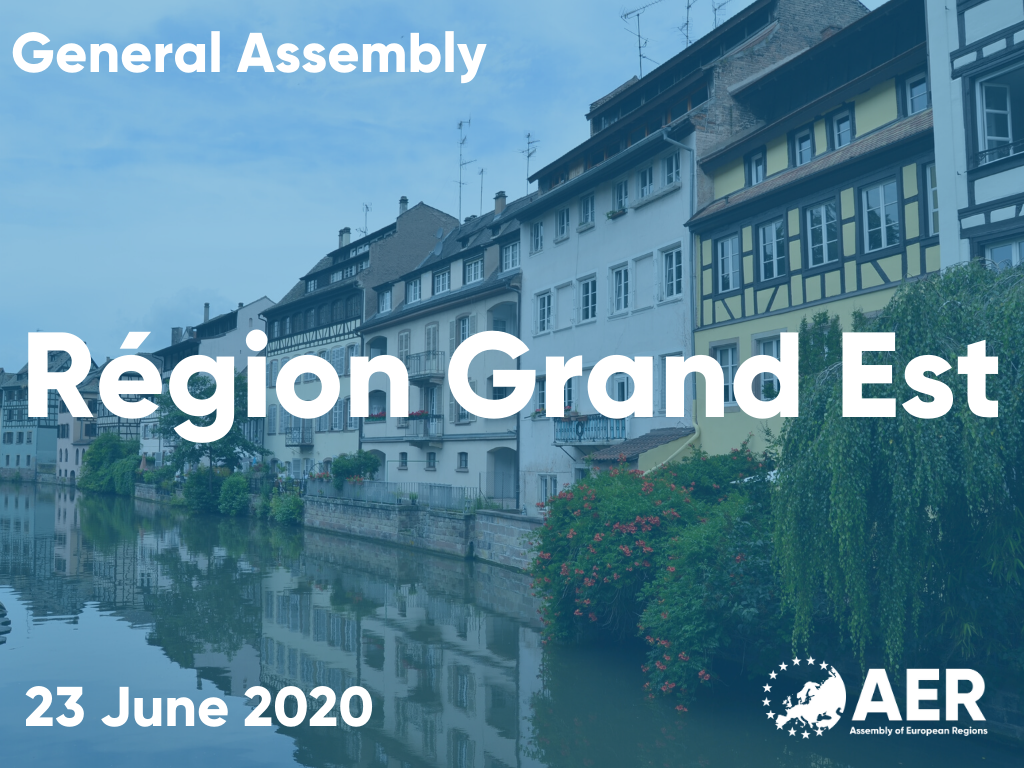 AER is carefully monitoring the ongoing public health crisis.
We will only maintain events that are safe for everyone to attend.
Therefore, this event is postponed until further notice.
Information on alternative arrangements will be communicated to members as soon as possible.
The AER General Assembly will take place in Strasbourg, Région Grand Est on 23 June 2020. 
Please SAVE THE DATE. Registration will open early 2020. 
*****
The General Assembly will be followed on 24 – 25 June 2020 by a conference "Regions 2030 – Localising the Sustainable Development Goals", which is also hosted by the Grand Est Region.
More information on this event will be distributed in the near future.