We are a network
Multiple times per year, AER brings together regions, so that they may stand stronger together, and grow in a space of best practice exchange.

European Youth Event 2020 (POSTPONED!)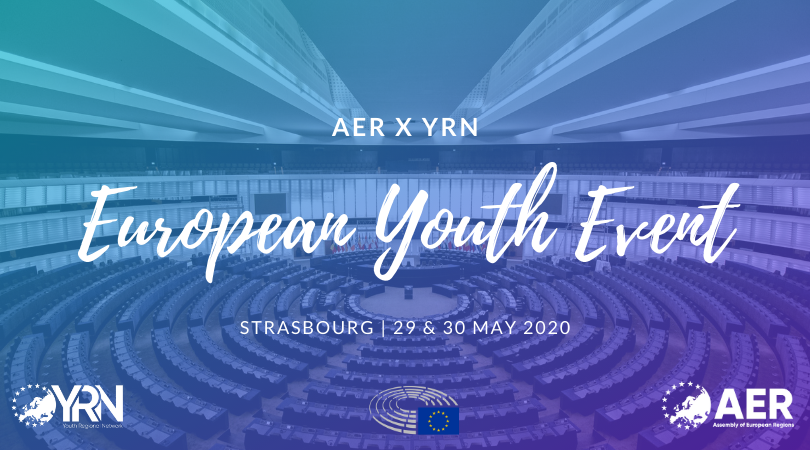 Following an official communication by the European Parliament, the European Youth Event 2020 is postponed (date to be confirmed) due to the COVID-19 emergency.
AER, with the support of the Subcommittee on Youth & the YRN, will attend the upcoming European Youth Event (#EYE2020) on 29 & 30 May 2020.
How to get involved?
20 youth representatives from AER member regions can apply to be part of this reference platform for youth participation in Europe! The call is also open to NON-member regions but AER & YRN members, particularly those coming from remote areas in Europe, have priority.
N.b: Only EU nationals and residents both from EU countries and candidate countries are eligible for sponsorship.
To find out more about the eligibility and selection criteria, read this article! 

A screening process will take place and only the best 20 candidates will be confirmed following the submission deadline set on the 22nd of January 2020. Thanks to the sponsorship provided by the European Parliament, the selected youth delegates will benefit from free half-board (breakfast & dinner) accommodation in shared rooms from 28-31 May 2020. Trips will be partially reimbursed on the basis of €0,045/km, considering the most direct road return journey between a common point of departure and the EP in Strasbourg.
Stay tuned for more information on how to get involved!
Draft Programme
#EYE2020 draft programme can be found HERE!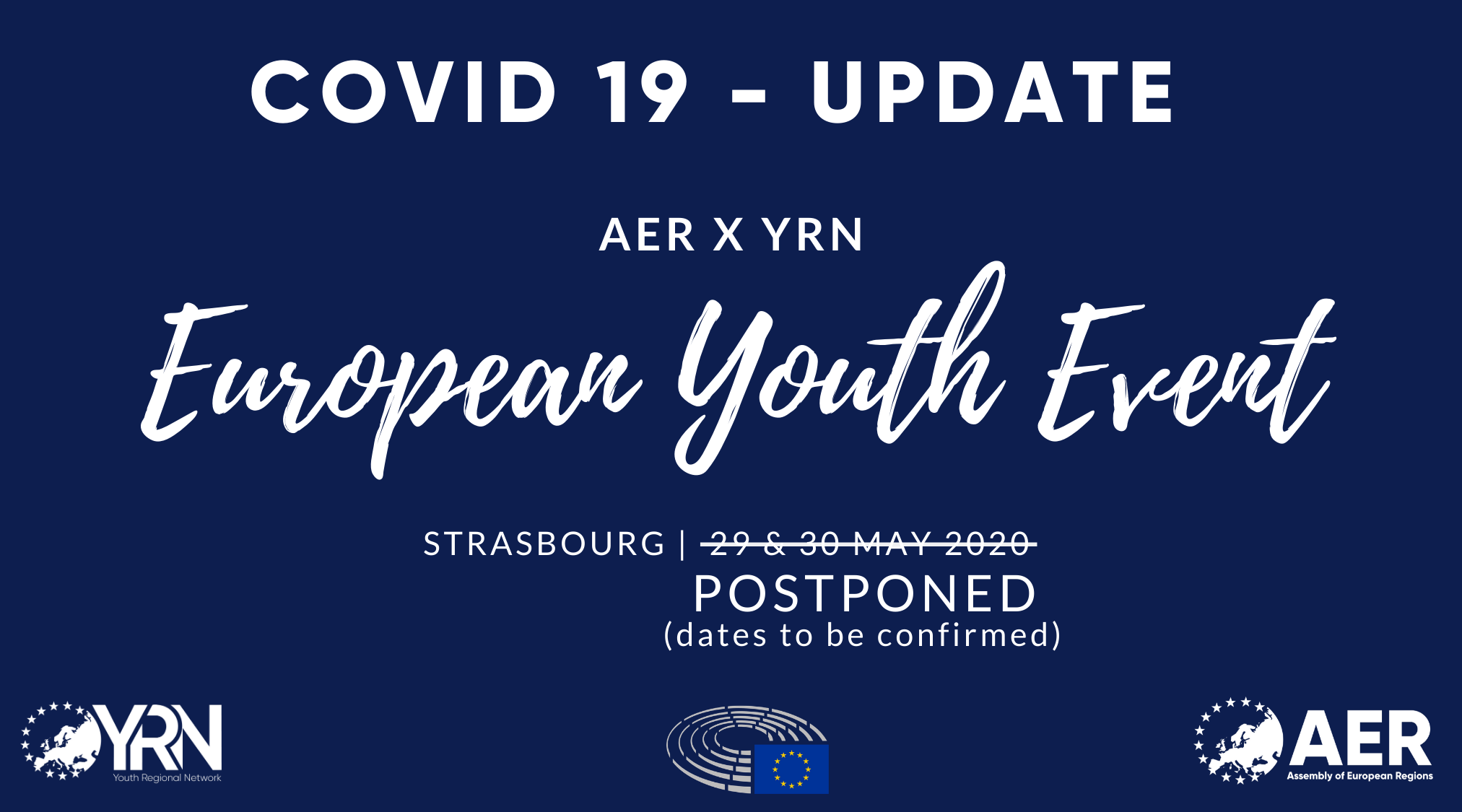 The European Parliament has decided to postpone the European Youth Event 2020 following the actions taken by the French authorities ...
Read More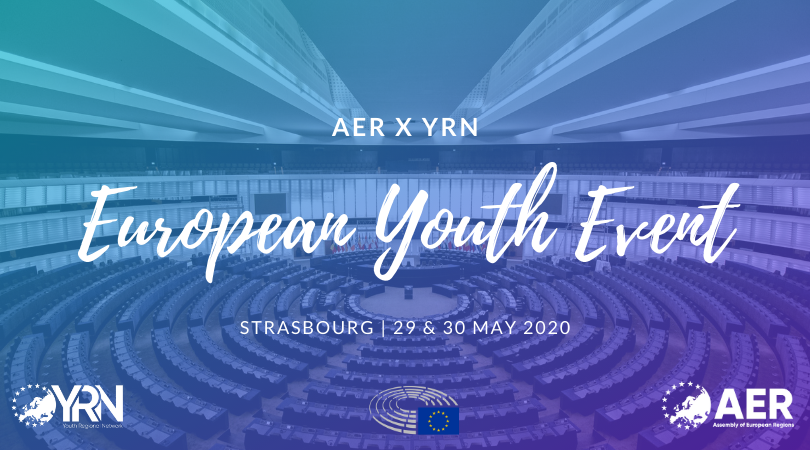 We are eager to announce that the European Parliament has granted AER to participate in the European Youth Event 2020 ...
Read More