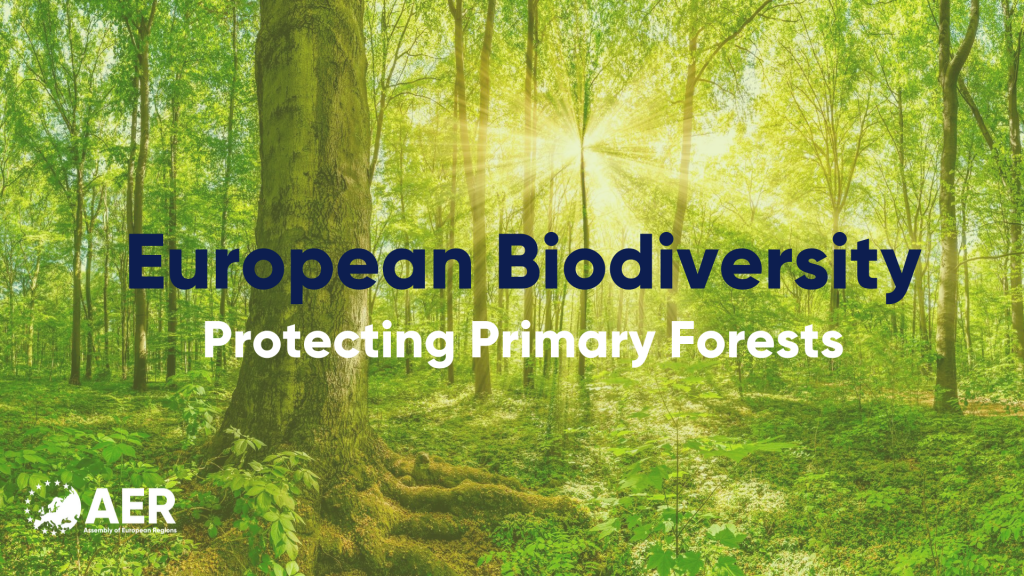 Share this!
In the context of the AER Autumn Committee Plenaries on 26 September, the AER Working Group on Rural Development hosted a Breakfast Debate on European Biodiversity: Protecting Primary Forests.
Bringing together elected representatives and civil servants from across the regions of Europe, the breakfast briefing was an opportunity to decide on joint action in Europe for the protection of primary forests.
Primary forests have high conservation value but are rare in Europe due to historic land use. Primary forests are biodiversity-rich and provide essential ecosystem services. Even if the majority (89%) of the primary forest is mapped as in protected areas, much of it is not strictly protected in practice.
Wide patches of primary forest are being currently logged in many mountain areas, in particular in Romania. Increased demand for bioenergy, coupled with high rates of illegal logging, is leading to the destruction of this irreplaceable natural heritage.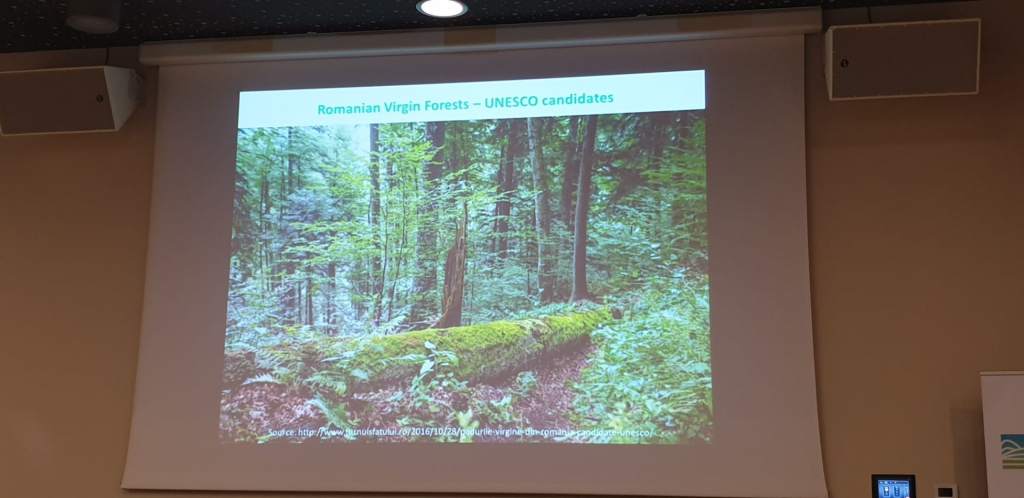 The future of our forests is a concern for all European citizens, not least as protecting primary forests contributes directly to achieving the UN Sustainable Development Goal n°15: 'Life on land'.
Leading the discussion, Olimpia Neagoe, Chair of the AER Working Group on Rural Development gave examples from her home country, Romania, and showcased the work the working group is doing in this area.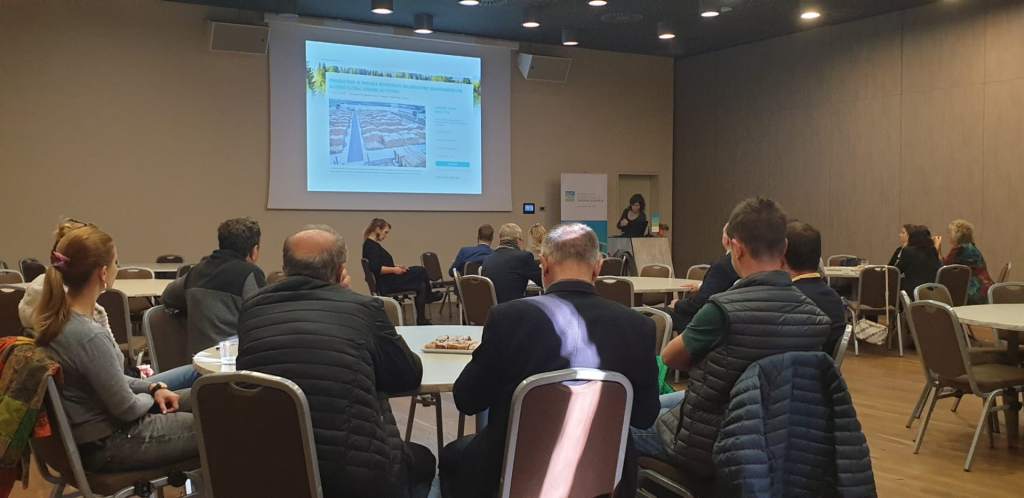 AER was pleased to be joined by some external experts on this topic, among them, Shiroma Sathyapala, Forestry Officer, Food and Agriculture Organization of the United Nations (FAO) Regional Office for Europe and Central Asia. The FAO is a 'custodian' for 21 indicators under 6 of the Sustainable Development Goals.
She stressed the importance of sustainable forest management for European biodiversity:
"Managing forests in a sustainable way is central to the achievement of all SDGs. It's critical to addressing climate change, conserving biodiversity and protecting ecosystems, supplying clean water, and ensuring sustainable cities and communities." 
Good governance, on the part of local and regional authorities, is essential for this. She continued:

"Good governance in forest management is fundamental. A large part of good forest management is engaging local communities, land users and landowners."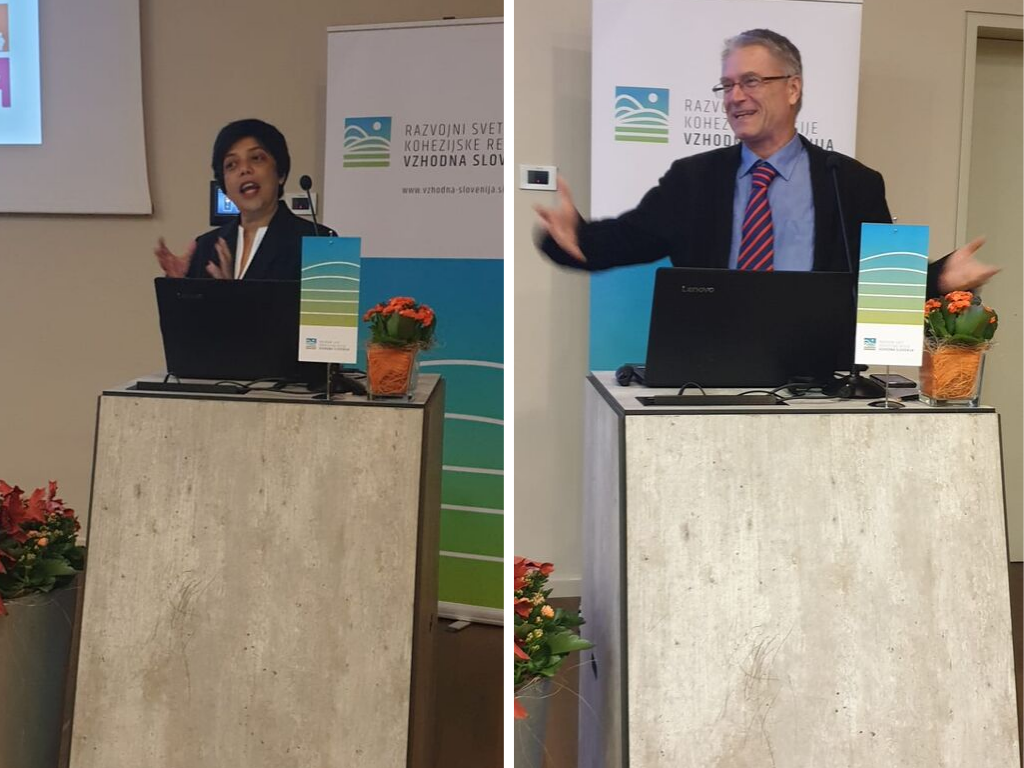 Peter Skoberne, from the Slovenian Ministry of the Environment and Spatial Planning, gave insights into the situation in Slovenia, stating that Slovenian forests are a traditional good practice of forest management. However, in the last 10 years, they have faced more competition for forest resources and pressure on land use. 
He emphasised how important it is to stand up for our natural resources, saying;
We tend to think that political decisions are beyond our scope but we need to get our way in decision making to make a change. 
The AER Working Group on Rural Development will continue its work in this field. If you are a member interested in getting involved, please contact Johanna Pacevicius, AER Coordinator for Policy & Knowledge Transfer.
Follow AER!