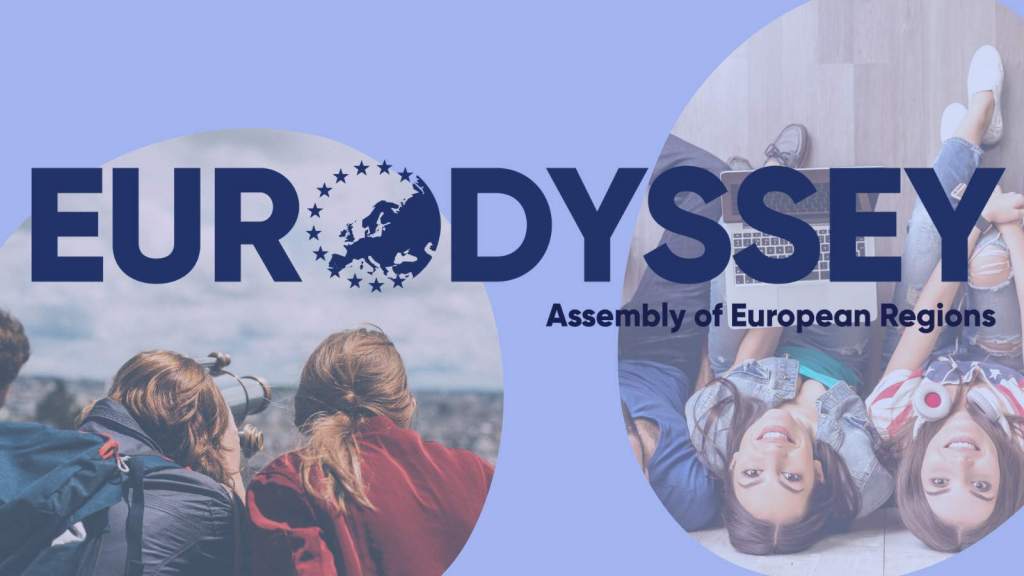 Share this!
Is your region looking for an opportunity to foster young people's transition into the labour market, to provide your youth with as many opportunities as possible and, at the same time, be ambassadors of their own region? Then, the Assembly of European Regions would like to welcome you on 15 December 2021 (10.00 AM, CET), for an exclusive 'Information Session' about its Eurodyssey Youth Programme.
Promoting youth development by youth exchange
Promoting a Europe of Regions, encouraging local and regional business to train young professionals.
Since its establishment in 1985, the AER Eurodyssey Programme has contributed to push youth development by enhancing young people's professional experience and employability. Eurodyssey programme has enabled young people to grow professionally, widen their cultural horizon and also promote their origin regions across Europe.
This session is meant for all regions, whether they are AER-members or not, to get a better insight into the project, taking into consideration the already existing network. Our Programme Coordinator Mr. Andrés Muñoz will be delivering in-depth information about the project practicalities and will be focusing on specific needs and requests made by participants of the session.
If you are interested in gathering information about the Eurodyssey Programme, this will be the best occasion to ask questions about the practicalities of the programme. Who do you contact if you would like to join? Who is in charge? What does the insurance look like? Which business-sectors can participate? Who drives the programme? How is the programme financed? Where can our youth go to gain experiences? Those questions and many more will be answered in the session. This offers a great opportunity to gain insight into the Eurodyssey Programme and to inform your local representatives of the possibilities this programme offers to their local youth population.
How to join
The session will be held remotely via Zoom. If you'd like to participate, please send an email indicating your interest to our Member Relations Coordinator Mr. Anne Henk Bloemhoff ([email protected]). You will then receive the Zoom-Link for the event.
Should you have any questions, please contact us or check the official Eurodyssey website.
Follow AER!