Share this!
Hello Four New Interns!
Ayuntamiento de Alzira, offering creative and practical solutions to many of citizen´s demands has been hosting volunteers and interns for several years. As we said goodbye to our two interns from France and Madeira, we recently welcomed four new interns entering via program Eurodyssey.
Their projects include European Projects Management, Local Development and since this year our interns will also help out with Tourism Promotion and Arboriculture.
Program Eurodyssey consists of five months of practical experience and one month of intensive language training in Valencia in the beginning of their stay. That helps interns to understand more about local culture and lifestyle and to integrate more easily.
Altogether 35 participants from ten different European regions have a chance to enter the program in one call and to take the opportunity to elevate their skills in international environment and learn more about local history, culture and people.
Let's meet them! Left to right:
Fabio (Madeira, Portugal), Aurélie (Franche-Comté, France), Sara and Coraline (Belgium)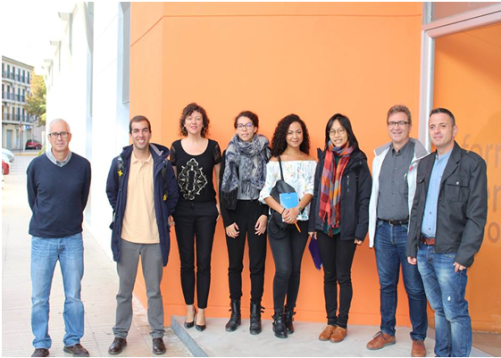 The original publication can be found here. Visit Eurodyssey website for internship opportunities!
Follow AER!