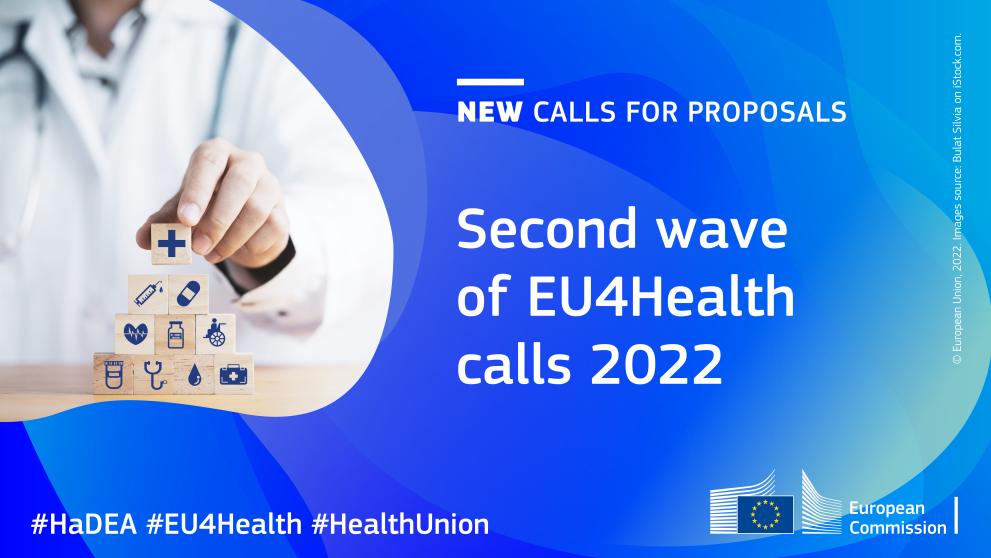 Share this!
The European Health and Digital Executive Agency (HaDEA) published three calls for proposals under the EU4Health 2022 Annual Work Programme on:
diabetes and cardiovascular diseases
cancer and non-communicable diseases
cancer training programmes
The actions will support Europe's Beating Cancer Plan and the EU Cancer Mission
The deadline of these calls is 21 February 2023
More information is available on the call webpage
Background
The European Health and Digital Executive Agency (HaDEA) implements European programmes and initiatives for health, food safety, digital, industry and space.
It works closely together with five Directorates-General (DG CNECT, DEFIS, GROW, RTD and SANTE which is the lead DG for the HaDEA) and with the Commission's European Health Emergency Preparedness and Response Authority (HERA), which are focused on legislative and strategic tasks in policy making.
Infographic: https://hadea.ec.europa.eu/about/programmes-funding_en
EU4Health
EU4Health, with a budget of €5.3 billion, is the fourth and largest of the EU health programmes. The EU4Health programme goes beyond an ambitious response to the COVID-19 crisis to address the resilience of European healthcare systems. The programme provides funding to national authorities, health organisations and other bodies through grants and public procurement, contributing to a healthier Europe.
Prepare your application
An online information session will be organised by HaDEA on 19 October 2022, registrations for the info session are open here.
The information session is organised by HaDEA with the participation of DG Santé to present the policy context, objectives and expected impact as well as the procedure for this second wave of calls.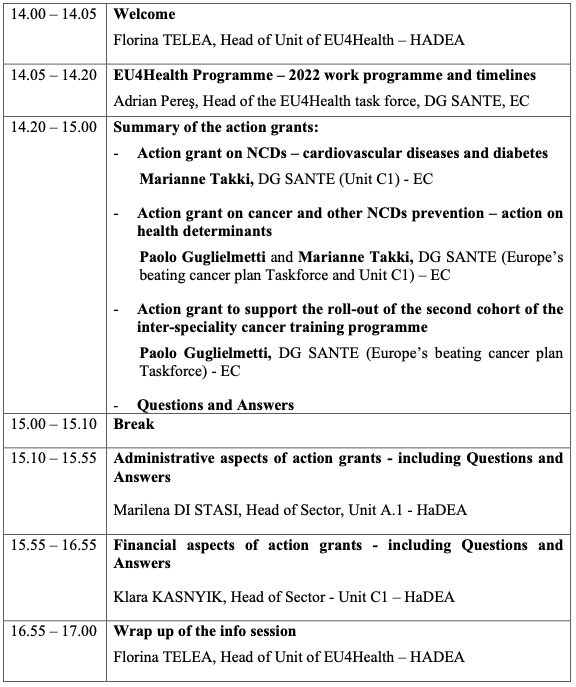 How can the AER help?
The AER has been involved in several health projects, in particular on digital health and integrated care systems. If you are looking for partners in other regions, contact the AER Project Unit, we can connect you.
Follow AER!