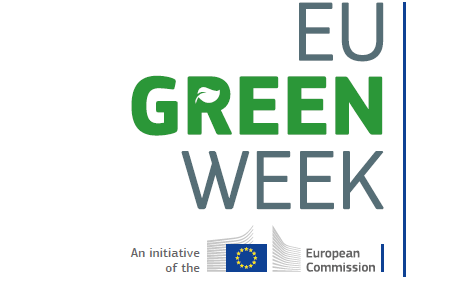 Share this!
The AER Working Group on Energy and Climate Change has recently exchanged experiences on the use of the SDGs as a framework for regional policy-making. In this context the below open call led by the Directorate-General for Environment (DG-ENV) of the European Commission can be of interest to AER members.

Focus on the implementation of environmental policies
The next edition of EU Green Week (13-17 May 2019) will put the process of environmental implementation into the spotlight. The European Commission will be asking stakeholders whether environmental laws really matter, and what are the added benefit for citizens.
What does successful implementation look like? Why do "implementation gaps" exist? What generates ownership of environmental laws by stakeholders? And most importantly, how can the EU facilitate the process, making sure that citizens' voices are heard? 
The EU Green Week 2019 will include events across Europe, with the official opening event on 13 May in one of the Member States and a high-level summit in Brussels from 15 to 17 May. The official opening event will have a particular prominence, setting the tone for the Week's debates. Organisations can apply until 31 October to host the official opening event of EU Green Week 2019.

How to apply
The European Commission is launching a call for proposals to select an organisation(s) that, in partnership with the European Commission, will organise this event.
You can find the guidelines and the form to submit your application here. The deadline for submission is 31 October at 17:00 (Brussels time).
Contact details
For further information, please contact: [email protected]
Follow AER!