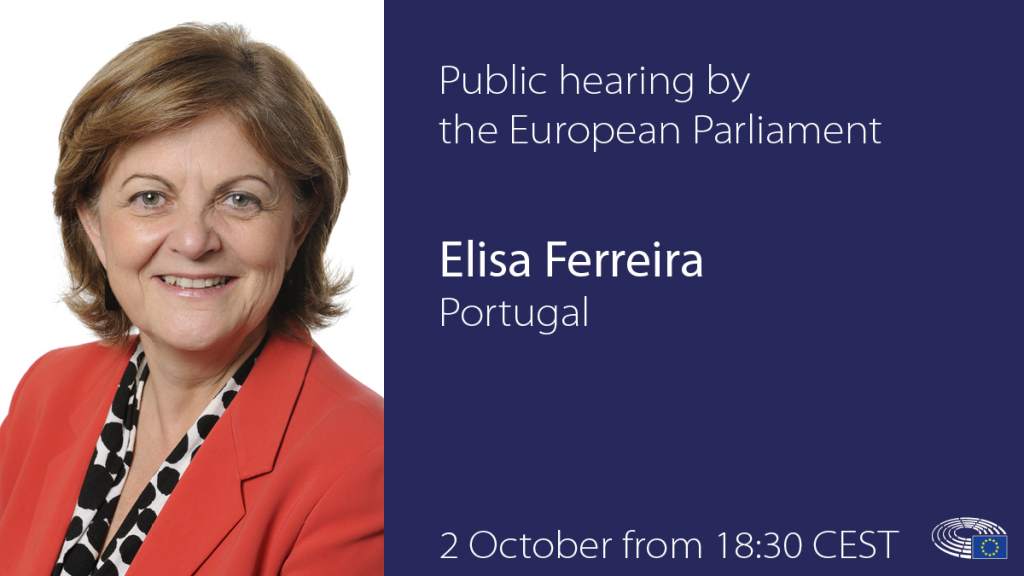 Share this!
This afternoon, the European Parliament hearing for Portugal's Commissioner candidate Elisa Ferreira will take place in Brussels.
The proposed portfolio for Ms. Ferreira is "Cohesion and Reforms". Read the 'Mission Letter' from Commission President Von der Leyen here.
As the largest independent network of regions in wider Europe, AER will follow with great interest the discussion between Ms. Ferreira and MEPs to ascertain her suitability for this role.
MEPs will be asked to assess the "general competence", "European commitment and personal independence", as well as the "knowledge of their prospective portfolio and communication skills" of each Commissioner-designate.
The appointment of a Commissioner for Cohesion and Reforms comes at an important juncture for the European Union.
The overarching aim of European Cohesion Policy is to reduce the territorial, social and economic inequalities that exist among the different regions of the EU.
Reflecting on the road ahead, AER looks forward to hearing Ms. Ferreira's views on the future of European Cohesion Policy, including the direction of the cohesion policy budget.
In her written statement, the Commissioner-designate wrote that it is essential to take a bottom-up approach in the adaptation of development strategies to each concrete situation. AER is optimistic that the partnership principle and the place-based approach are strengthened, as these are precisely what an effective territorial approach to development requires.
These demands exist against the backdrop of both the Sustainable Development Goals and the discussions on the future of the European Union. The next European Commissioner must deliver a strong cohesion policy that has the power to transform Europe and cultivate a fairer and more sustainable future for our citizens, leaving no country, no region, no municipality nor community behind.
Recalling the signature of the Treaty of Lisbon, where the territorial dimension of cohesion was introduced to the TFEU, AER calls on the Portuguese candidate to guarantee the European Union's commitment to delivering the true objectives of cohesion policy over the next five years.
AER members may follow a live stream of the hearing at the link below
Follow AER!