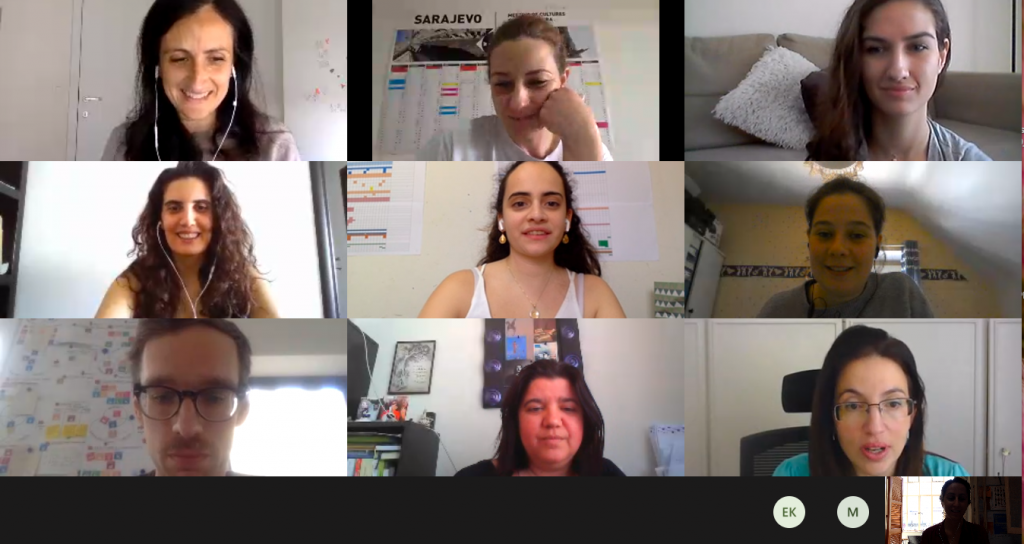 Share this!
The CUBES partners gathered on the 14th of May for an online consortium meeting, with their main goal to assess the progress accomplished since the CUBES Kick-off in October, as well as to move on to the next stages of the project implementation.
The CUBES project aims to design and develop a training programme offered on an inclusive, interactive and user-friendly digital platform. Open and accessible to all, the project aims to empower all sectors of society to own and administer their cultural resources in sustainable ways, aiming at both cultural democracy and cultural sustainability. CUBES is a project co-funded by Erasmus+.
One of the outcomes expected from this project is the so-called Review Paper and Parameters Mapping. This document is now complete. It includes examples of best practices, funding tools, local challenges, training needs and area of focus in heritage. It draws from the various activities which have been implemented at national, regional and local level in the seven countries covered by CUBES in order to boost local sustainability and governance of culture. Within this document, examples provided by two AER member regions are also included: Denizli Metropolitan Municipality and Eastern Slovenia.
The next step is the production of the Cultural Administration & Sustainability Boosters Curriculum. This document aims to address several core educational topics on the general theme of the sustainable administration of cultural resources.
In addition, the CUBES website has now been launched. You can find further information about the project itself but also about the partners and the latest news. E-learning modules will be uploaded in the upcoming months so stay tuned. You can also find information about the project on its Facebook page.
Contact :
Agnese Pantaloni, European Projects Coordinator – [email protected]
Follow AER!