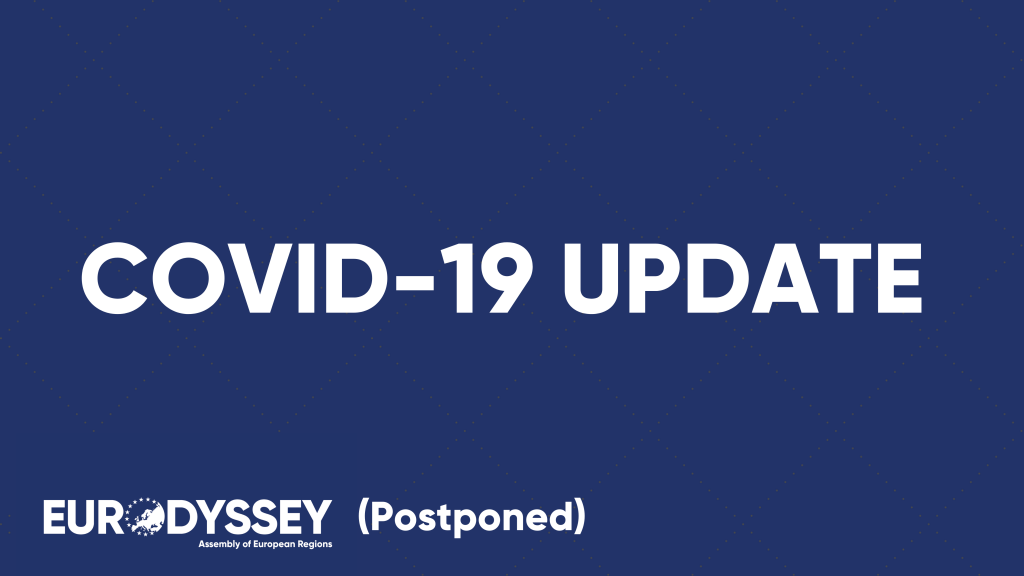 Share this!
Decision 13/03/2020 by the Eurodyssey Steering Committee
Following a round of consultations with all the member regions of the programme, the Steering Committee has decided that:
The Eurodyssey programme must suspend until further notice all the exchanges of young people across Europe to prevent and contain the spread of the Coronavirus
In practice, all Eurodyssey member regions are invited to stop every sending/hosting and postpone the publication of traineeship offers within the programme.
Regarding the current Eurodyssey trainees, the Steering Committee invites the sending/hosting regions to get in touch and to decide with the young people the best way to proceed.
Eurodyssey Monitoring Group
The Eurodyssey Steering Committee and AER Secretariat will monitor the situation closely by meeting every Friday morning, in order to reactivate the program as soon as the situation is stable.

ALL the member regions of the programme are welcome to join these meetings.
You can contact the AER Secretariat for further information.
Follow AER!