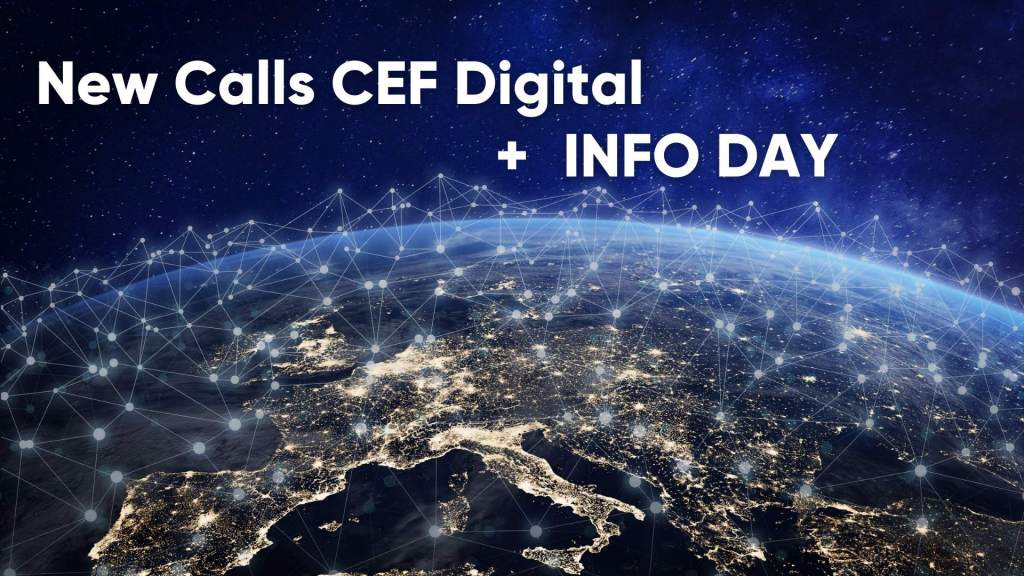 Share this!
The Commission has launched the first calls for proposals under the digital part of the Connecting Europe Facility programme after recently adopting the first Work Programme, which defines the scope and objectives of the EU-supported actions needed to improve Europe's digital connectivity infrastructures for 3 years. With the launch of the new calls, an Info Day will be held on 19 January!
Connecting Europe Facility – Digital
The digital part of the Connecting Europe Facility (CEF Digital) will contribute to the development of projects of common interest relating to the deployment of safe, secure and sustainable high-performance infrastructure, including Gigabit and 5G networks. CEF Digital will also contribute to the increased capacity and resilience of digital backbone infrastructures in all EU territories (in particular the outermost regions), as well to the digitalisation of transport and energy networks.
What are the calls about?
With a planned budget of €258 million, the EU Commission will co-fund actions aiming to equip Europe's main transport routes and providers of key services in local communities with 5G connectivity, as well as actions to deploy or upgrade backbone networks based on advanced technologies.
Wanting to boost initiatives on digitalisation, CEF Digital recently published new calls for proposals following the adoption of the first Work Programme for the CEF Digital in December 2021. Next to the above-mentioned aims, other particularly relevant actions related to these calls are:
Infrastructure connecting federated cloud services
Backbone infrastructures for digital global gateways, such as submarine cables
Preparatory actions to set up operational digital platforms for transport and energy infrastructures across the EU.
CEF Digital calls are open to entities, including joint ventures, established in the Member States and overseas countries or territories.
Info Day
Interested applicants for the first CEF Digital calls can learn more about the application, the evaluation and the award processes at the announced online info day.
This info session will be held on 19 January 2022 from 09:30 to 13:30 CET. The event is meant to prepare applicants to draft the best possible proposals.

This link can be used to access the event's page and the Info Day itself.
The AER Project Unit is willing to support potential applicants and co-applicants interested in one of the new calls, therefore don't hesitate to contact the AER project Unit.
Follow AER!