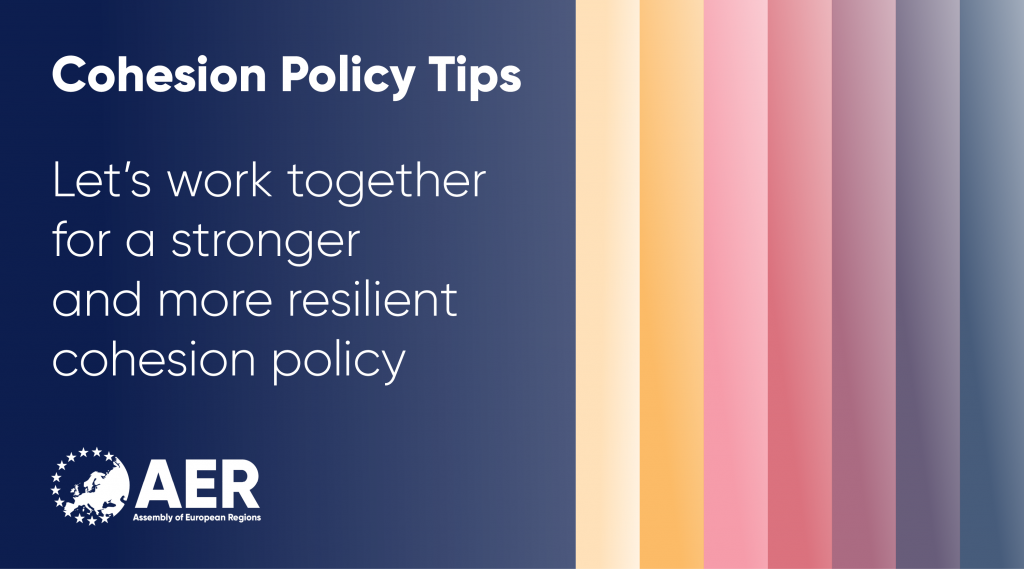 Share this!
AER's tips to influence: Towards a stronger and more effective Cohesion Policy beyond 2020
Over the last few weeks, we have offered small and big tips on how to approach and create a dialogue with your local and regional politicians to raise awareness on the needs of a strong more effective cohesion policy post-2020.
Here are the tips!
Sign the Cohesion Alliance declaration!
Join the AER task force on Cohesion Policy
Reach out to national policy-makers
Contribute to the Committee of the Regions' opinions
Get the attention of the regional media
Liaise with other regions in your country
See the summary video of the Cohesion Alliance! 
Contact our Institutional Relations coordinator for more information:
Institutional Relations & Advocacy
Vania Freitas
Mobile: +32 2 400 10 86
E-mail: v.freitas(at)aer.eu
Skype ID: vaniamisafreitas
Languages: pt, en, fr, es
Institutional Relations
Bureau and Task Forces Coordination
Observatory on Regionalisation



Follow AER!