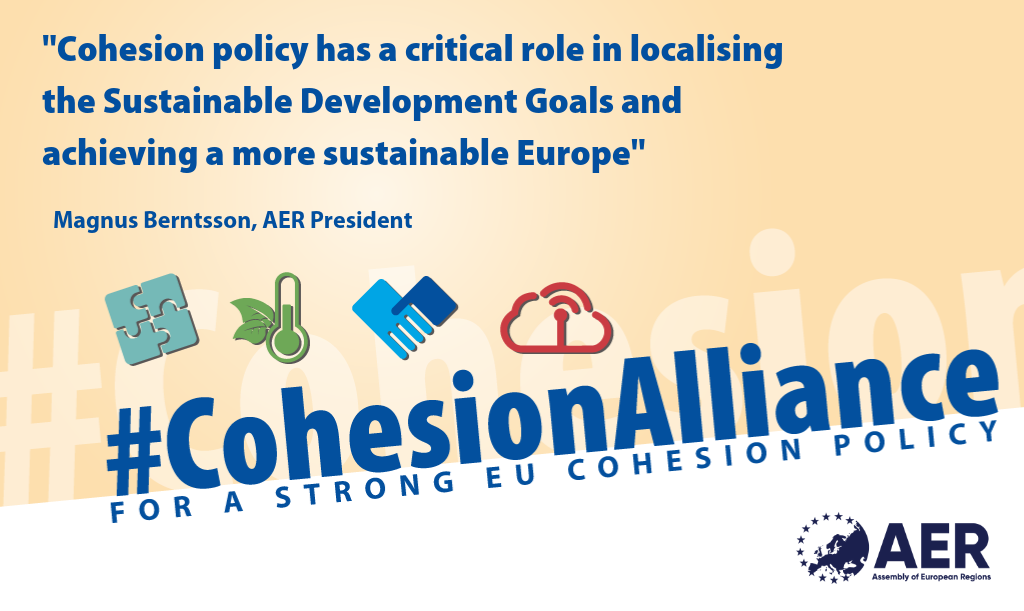 Share this!
On 10 July, our President Magnus Berntsson spoke at the #CohesionAlliance Conference in Brussels. 
One year after the presentation of the cohesion policy legislative proposals for 2021-2027 by the European Commission, and following the establishment of the first-reading position by the European Parliament and the agreement of the Council on partial negotiating mandates, the Conference brought together #CohesionAlliance partners to take stock of the achievements so far and to send a strong message to the upcoming European Commission, the new Parliament and the Council on the importance of a strong future cohesion policy.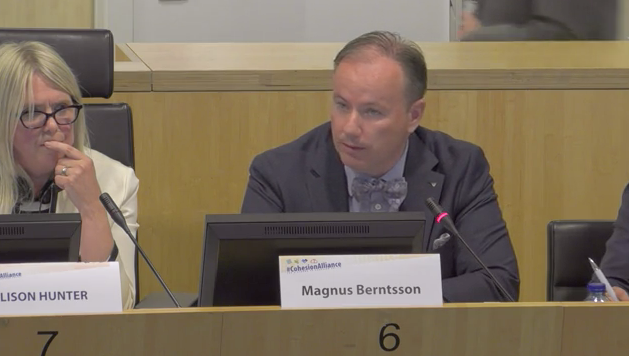 The President of AER highlighted the importance of shaping the future cohesion policy in a genuine partnership with all relevant partners. He added that delivering an effective and visible cohesion policy will be essential if the EU is to successfully meet people's needs and bridge the gap between the Union and its citizens.
"European Regions are well aware of the expectations and needs of citizens so the best way to do this will be in working in partnership with local and regional authorities and other relevant partners, including civil society, trade unions, business associations and universities. Therefore, the partnership governance model must be reinforced and the mandatory adoption of the Partnership Agreements for all member States must be retained".
Mr Berntsson concluded by calling upon the members of the European Parliament to stand by the Cohesion Alliance in pledging for a strengthened partnership principle in future cohesion policy, ensuring local and regional governments and stakeholders are involved in designing and implementing future investment programmes.
Other speakers included the President of the European Committee of the Regions, Mr Karl-Heinz Lambertz, the CoR rapporteur on "The future of Cohesion policy beyond 2020" and co-rapporteur on the "Common Provisions Regulation", Mr Michael Schneider, and the Member of the European Parliament, Mr Younous Omarjee.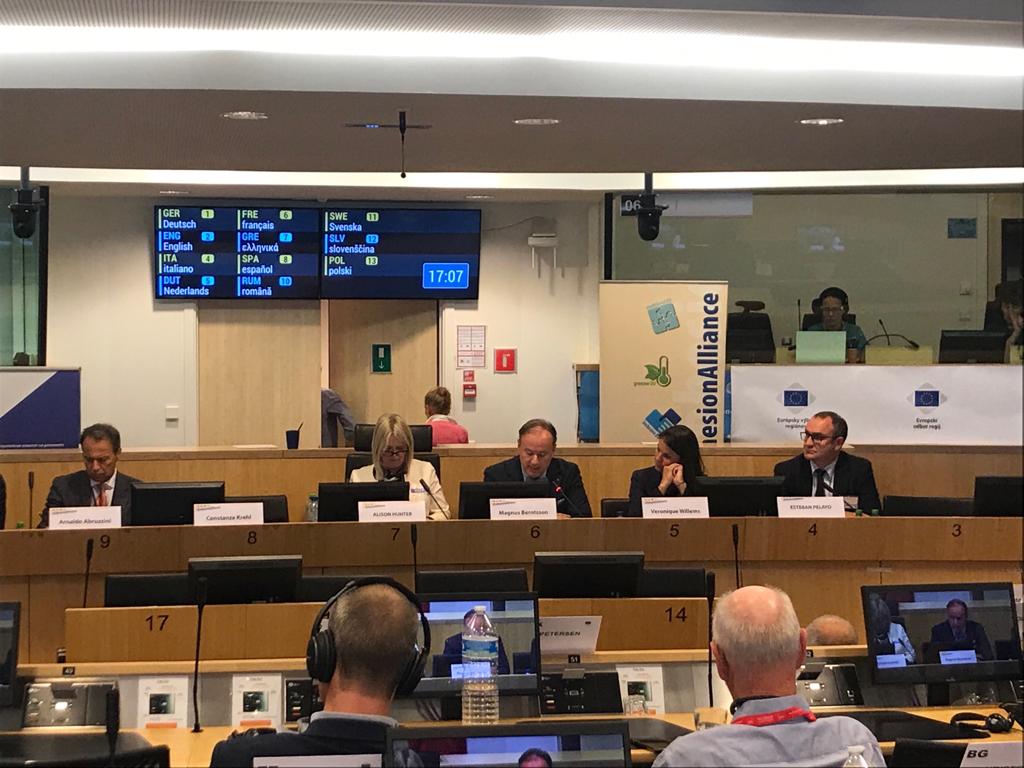 The negotiations on the cohesion policy regulations will resume in Autumn 2019 with the newly elected Parliament and the new Commission.

The #CohesionAlliance is a coalition of more than 450 institutional partners and 11.000 individual supporters, who believe that cohesion policy must continue to be a pillar of the EU's future. was created through cooperation between the leading European associations of cities and regions and the European Committee of the Regions. It demands that the EU budget after 2020 makes cohesion policy stronger, more effective, visible and available for every region in the European Union.
Follow AER!