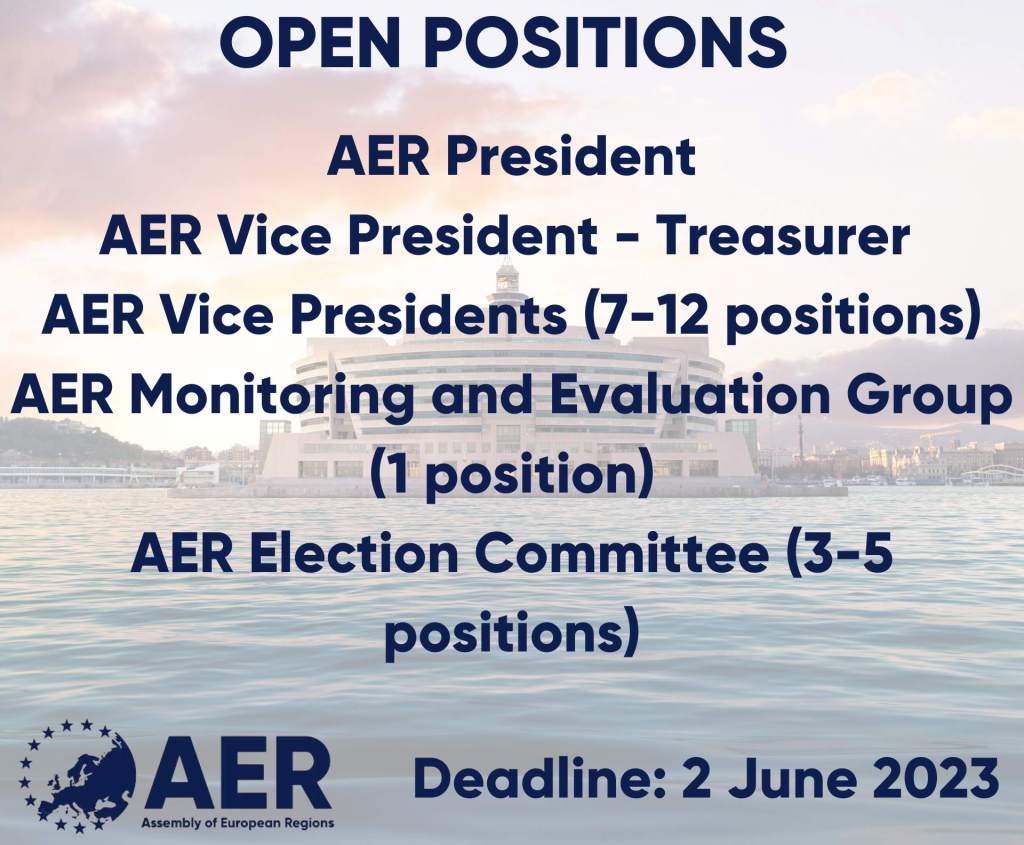 Share this!
The General Assembly is the highest authority of AER and convenes representatives of all its full members. The General Assembly charges the Executive Board to implement its decisions. All procedures on elections are overseen by the Election Committee.
At the AER General Assembly 2023 on 30 June in Barcelona, the following positions are up for elections:
The President
The Vice President – Treasurer
7-12 Vice Presidents, with thematic portfolios defined by the Executive Board following the General Assembly (currently, the AER has 10 Vice Presidents next to the Treasurer)
1 Member of the Monitoring and Evaluation Group (vacancy)
3-5 Members of the AER Election Committee
HOW TO SUBMIT YOUR APPLICATION?
Nominations for each position can be submitted by full members of the AER. The deadline for nominations is 2 June 2023. Nominations will be accepted by email to [email protected]
Candidates must present their motivation in a short cover letter and provide a CV. Current incumbents standing for re-election must also signal this in writing.
The positions in the Executive Board and the Election Committee have a two-year mandate and may be re-elected three times. The positions in the Monitoring and Evaluation Group have a mandate of three years and may be re-elected twice.
The nominees must hold a regional political mandate. They are also charged to appoint a Seconded Officer who will work towards all tasks linked to the delegate's duties – speech writing, drafting answers to letters, drafting contributions to communications, preparing the logistics of trips, etc – in collaboration with the secretariat.
ANY QUESTION?
Should you have any queries regarding the nomination process please do not hesitate to contact the AER Secretary General Christian Spahr at [email protected].
FOR INFORMATION ON THE GENERAL ASSEMBLY IN BARCELONA, VISIT THE RELEVANT PAGE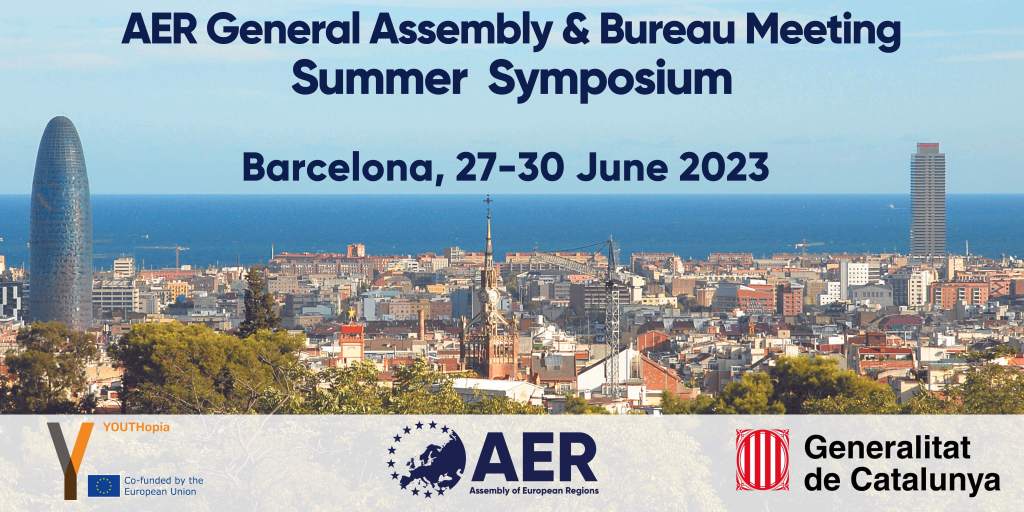 Follow AER!