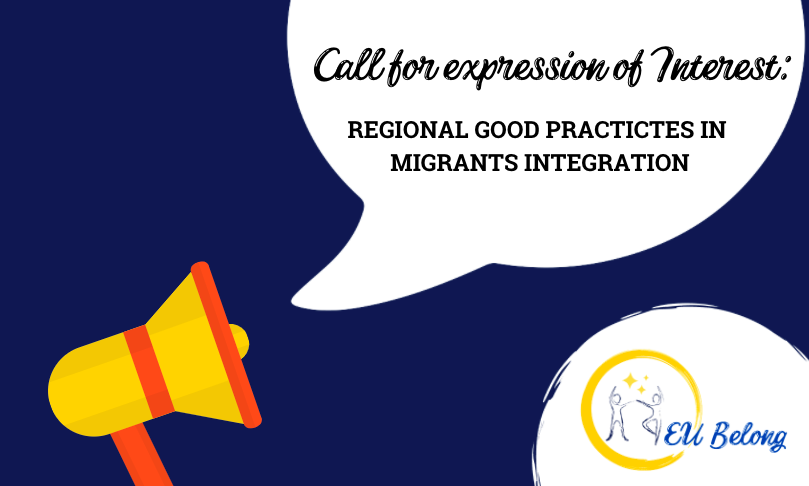 Share this!
The Assembly of European Regions within the framework of the project EU-Belong: An Intercultural Approach to Migrant Integration in Europe's Regions will carry out a preliminary peer review of good practices to collect, analyse and present innovative and successful experiences from European Regions on the topic of the participatory design, implementation and evaluation of intercultural integration strategies at the regional level.
The review will provide practical examples in 4 thematic areas key for the integration of migrants at the regional level: housing, integration in the labour market, exchanges between newcomers and the local population, sport and culture.
At least 8 experiences will be selected, analysed and presented. The selected good practices will be published inapposite user-friendly and visually attractive factsheets, in order to facilitate their consultation and dissemination.
The relevance of the activity is due to the scarce existing data related to experiences and practices carried out at the Regional level: as recognized by the Action plan on Integration and Inclusion 2021-2027, this important administrative level is often poorly analysed and no repository of good practices is currently available.
For this, the good practices published will feed into the European Commission and Committee of the Regions work on improving evidence and data on integration at the local and regional level, including the Integration Initiative actions, contributing to its databases on integration at the local and regional level, as well as its activities for the exchange of experiences for local and regional authorities.
Who can participate?
The review will focus on the partner Regions of the EU-Belong project and the Intercultural Regions Network (IRN), as well as on relevant experiences from other European regions that will be selected through the networks of the Assembly of European Regions and of Partners and Associated organisations.
The selected organisations will benefit from enhanced visibility, due to the project communication materials; for instance, they will be mentioned in Social Media, project presentations, and the official website.
How to apply?
The interested organisations that wish to submit their good practice examples on the integration of migrants at the regional level will be requested to fill in this online form Tuesday the 22nd of March 2022, close of business. 
Check the call for expression of interest HERE, for a preview of the guideline questions from the online form, and for finding a couple of examples of good practices in different sectors (housing, labour market, etc.).
Please, note that the Assembly of European Regions will reserve the right for selection of the most suited good practice examples which will be included in the user-friendly factsheets.
For any questions or doubts regarding this call for expressions of interest, please contact Gisela Guari Cañada at [email protected]


Follow AER!