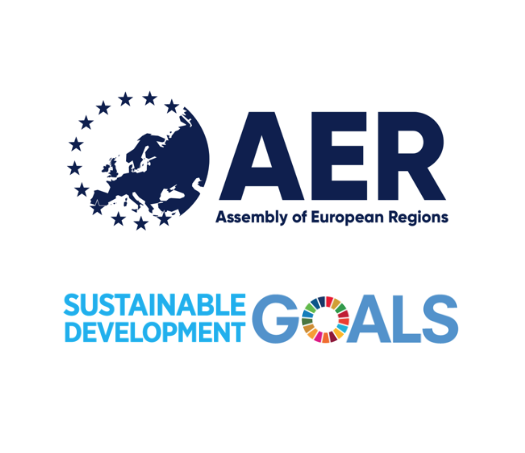 Share this!
In September 2018 the AER Working Group on Energy and Climate Change exchanged regional experiences on the use of the Sustainable Development Goals as a policy framework.
A global movement
Since its inception in 2015, the UN Sustainable Development Agenda (Agenda 2030), calls on governments, businesses and citizens to collectively mobilize to end all forms of poverty, fight inequality and tackle climate change. The 17 sustainable development goals are designed to promote prosperity while protecting the planet. The greening of the economy can be an exciting possibility for new industries, technologies and services.
Gathering regional experiences, good and bad
AER aims to be an active partner in reaching the sustainable development goals. In this effort, the Working Group on Energy and Climate Change would like to gather expriences. Real change can be achieved through the work of regional and local governments across the globe.
The AER Working Group on Energy and Climate Change therefore would like to hear from regions:
– How do you work at the regional/local level?
– What are your success factors, and what obstacles do you encounter? Keep in mind that
spectacular failures are often just as important for learning as good results and successes.
Therefore, all experiences – good or bad – are welcome, so that we may be able to find some common criteria for success and learn how to avoid the pitfalls.
Write to us!
We would be grateful if you could take the time to write to us. Please send your experiences to [email protected] preferably by 31 January, 2019.
The AER Working Group on Energy & Climate Change
The AER Working Group on Energy and Climate Change is currently chaired by Eva Hallström, County Councillor from Värmland (SE) and is part of the AER Committee on Economy and Regional Development. AER has a longstanding history of supporting its members to improve policies to increase energy efficiency, the share of renewables in the energy mix and funding for renewables, via peer reviews, events, workshops, reports… Since Spring 2018 the group decided to look at the use of the Sustainable Developments as a Policy Framework. In this context a workshop was organised in September 2018 in Vojvodina, where members agreed they were interested in gathering experiences from regions on this topic.
Follow AER!