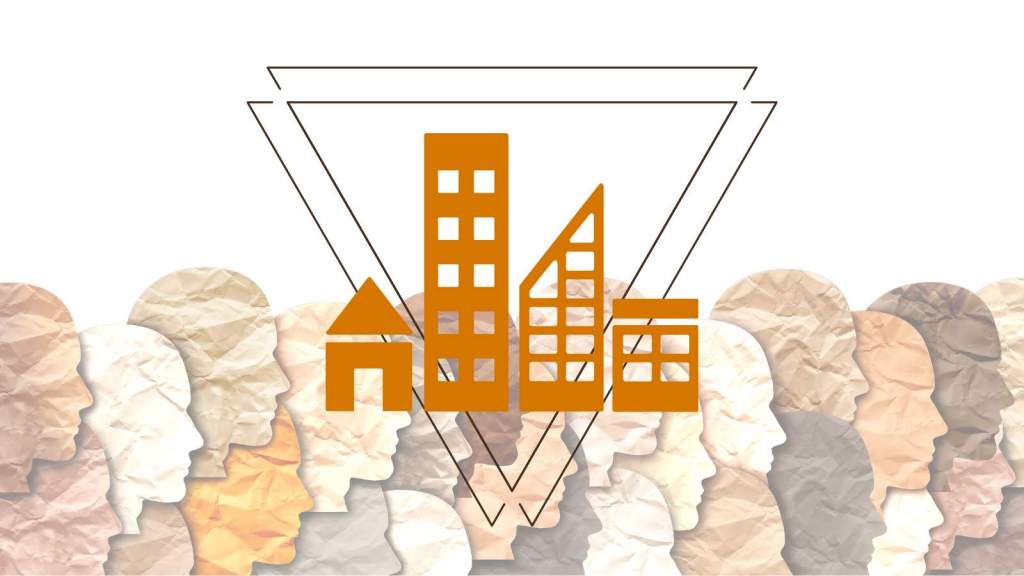 Share this!
What makes a society sustainable?
While shifting to a circular economy and saving the environment are obvious requirements, they do not paint the full picture when it comes to a truly inclusive and equal recovery from the Covid-19 pandemic.
Real social change demands better multicultural awareness and integration among citizens. This is is why a number of goals in the 2030 Agenda for Sustainable Development aim to guarantee gender and educational equality, build resilient communities, and implement participatory urban planning.
SDG 11: a new way to imagine our cities
In 2018, 55% of the world population was living in urban areas; by 2050 this figure is expected to rise to 6.5 billion people. It is clear that migration is playing a key role in shaping cities' new landscapes.
We therefore must improve the integration strategies among different communities on a local and regional level and offer better career and business opportunities, as well as safe and affordable housing.
One relevant example of combining sustainable, green development with better integration and resilient communities can be found in Strasbourg in Grand Est (FR), one of the AER's member regions. The Danube Ecological District represents a cutting-edge, ambitious project aiming to promote a more sustainable lifestyle, inspired by the principle of "Living Together for Tomorrow". Green spaces cover a major part of the district, and green mobility is highly encouraged within the structure of the area. Its overarching priority is creating a common space in which citizens of different ages, origins and traditions can meet; strengthening community spirit through sharing their culture and spending time together.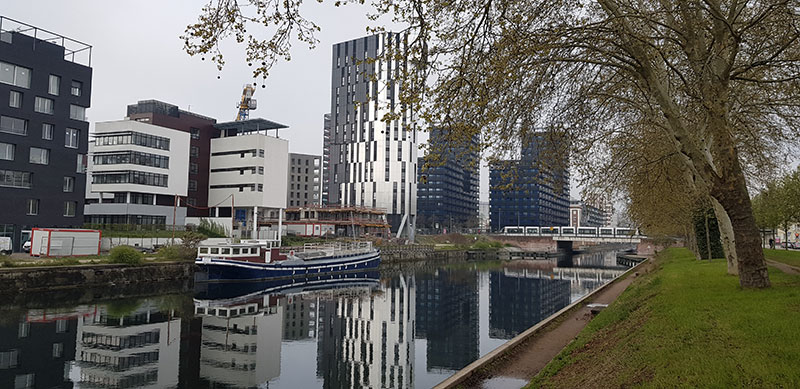 Other examples of productive policies can be found in the Eurocities report on sustainable cities. Chief among ways to implement the Sustainable Development Goals (SDGs) in our society is through education. The report shows how lots of European cities have committed to following an awareness campaign by organising workshops, specific courses, and by assisting schools in promoting SDGs in their students' curricula. The city of Vienna, for instance, is encouraging citizens to think creatively about new urban lifestyles and partnering with civil society, businesses, academia, cultural actors and artists. As an example, the Wien Welt Offen project has been set up to improve strategies, projects and measures that promote new forms of public participation.
Education, knowledge sharing, and social participation are also a central topic of the Spanish campaign Historias Escondidas ('Hidden Stories'), promoted by the coordinator of pro-immigrant entities in Burgos on the occasion of International Migrants Day 2013. The project narrates six real stories of intercultural integration in Spain, where 136 nationalities are living together in the country. One heartening story shared is that of Mihaela Mihnea. Mihnea, born in Romania, arrived in Burgos in 2005 thanks to an Erasmus scholarship, and was able to build a new life in the country. Today she feels like a citizen from the City of Burgos, and believes that the key for integration is understanding that "this world is made for everyone, and we are all citizens of the world".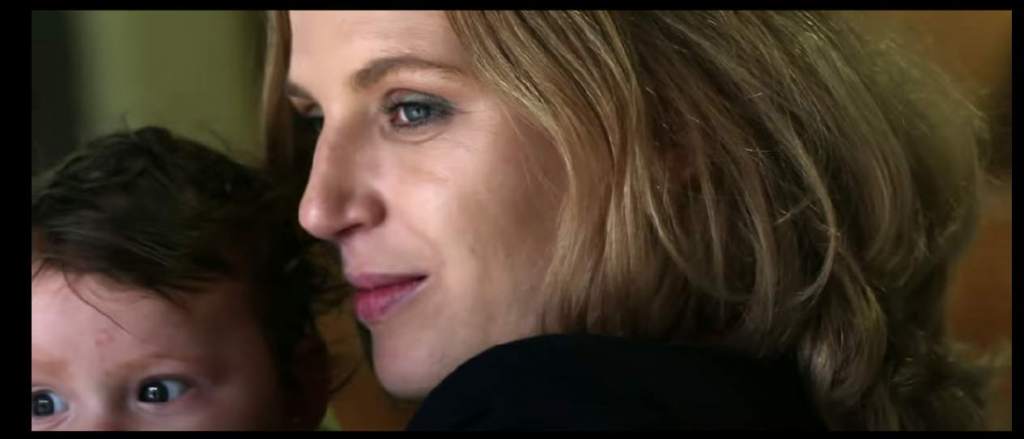 Fighting hate crimes and hate speech
Creating more inclusive societies is not without it challenges.
Among the multiple obstacles on the way to achieving integration, rising hate crime and hate speech have become a more significant threat. For this reason, in the last few years, many new initiatives are working to identify new ways to root out and 'eliminate hate'.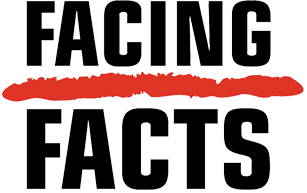 One such example is the programme Facing Facts created in 2011. Among its main activities are several training sessions on hate speech, as well as work carried out advocating for "hate crime monitoring systems that expose overlooked hate-motivated acts."
It is imperative to be able to identify hate speech, and learn how to fight it. Social media platforms and the digitalisation of the way we communicate have also affected the mode hate against migrant and minorities is expressed. Thanks to campaigns like "WE CAN", new solutions and tools to address this problem have been developed.
In the information age, data is also critical to understand the scale and nature of hate speech, and respond accordingly — Europe is already taking the lead on this. The European Commission and OSCE have started collecting data and developing policy guidelines to fight hate speech.
Another key component is for regions to share knowledge and ideas on how to tackle the common challenge of hate speech.
The Assembly of European Regions Conference on the 2030 Agenda for Sustainable Development addressed this problem. The Includ-EU project partnered up with the Council of Europe for the workshop 'Hate-speech: towards a comprehensive approach', where delegates discussed suitable ways "to drive out the hate" and build a more optimistic and positive society. On this occasion, the necessity to make inclusion and integration mainstream priorities in the sustainable policies across Europe was reaffirmed by participants.
So while creating truly inclusive societies is a global challenge, real change starts on the ground in the communities that make up our regions.
Follow AER!