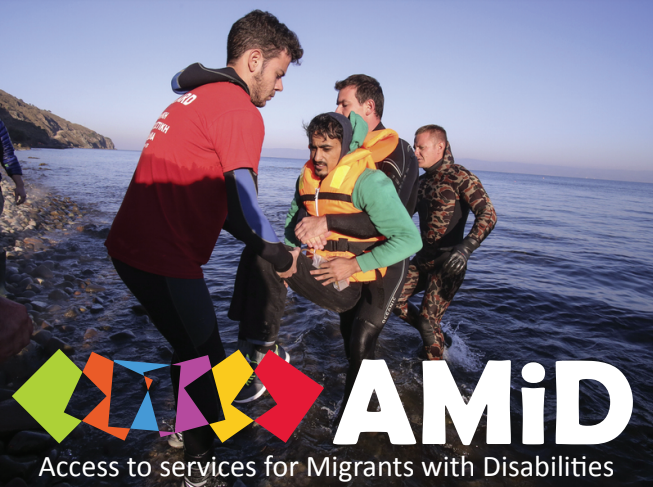 Share this!
On the occasion of this year Spring Plenaries in Örebro (SE), AER is organising a workshop on multilevel cooperation for migration policies.
What is AMiD about
The AMiD-Access to services for Migrants with Disabilities project aims to support an efficient management of the reception and integration of asylum seekers and migrants with disabilities in the EU.
AER is an important partner in the consortium, representing local authorities. Timis (RO), Värmland (SE) and Valencia (ES) have an active role in the Community Advisory Board (CAB), which gathers partnership members, European Regions and external experts from service providers.
A multistakeholder approach
In the migration context, cooperation and coordination between governments, local and regional authorities, civil society and other relevant stakeholders is needed.
At the International Migrants Day: Promoting Diversity in Regions, regions already discussed how to successfully harness the benefits of diversity for better social cohesion outcomes, through multi-level and multi-actor cooperation.
The AMiD project itself uses a multi-actor approach – involving civil society organisations and regional authorities. The workshop will devote particular attention to the local level and to the role of regions in the multi-level governance of migration and integration.
The workshop: get involved!
The AMiD workshop will take place on March 28th from 9:00 to 10:00 in Örebro. The idea is to have an interactive 60-minutes workshop which will allow participants to share their experiences and to learn from the experience of their peers in other regions. The main focus will be on multistakeholder cooperation and how this results in better outcomes in inclusion policies.
Highlights of this workshop also include a presentation of the AMiD Needs Assessment Tool, which should help regions address the needs of migrants with disabilities in an effective and integrated way.
The AMID project is an example of the way AER gets involved in EU-financed projects, with the aim to provide extra benefits and services for members.



Follow AER!