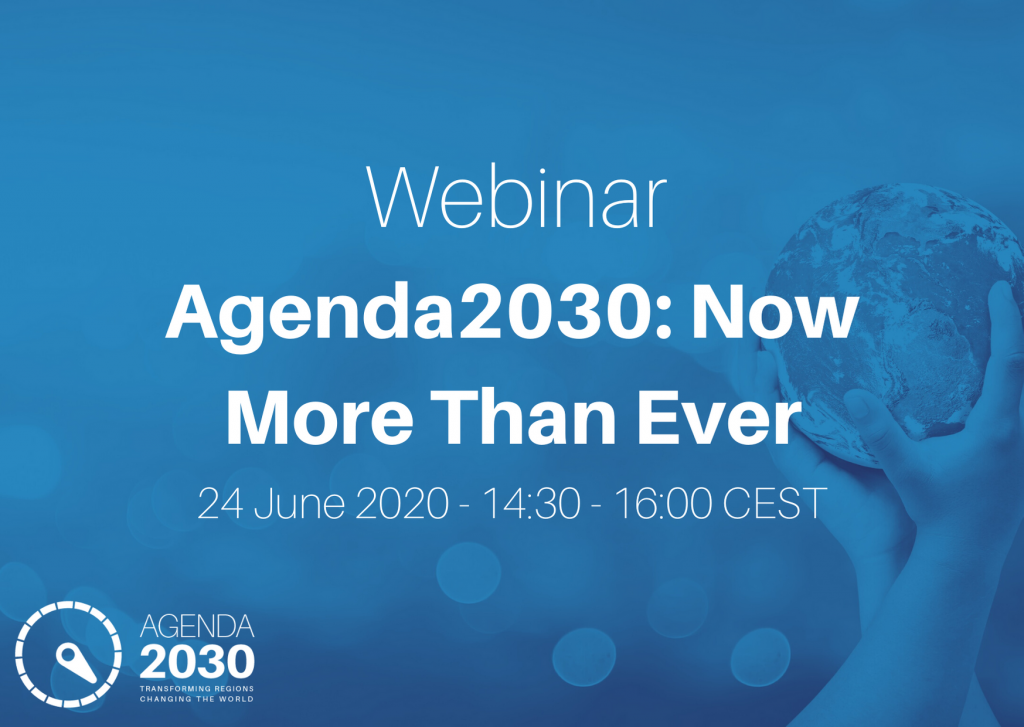 Share this!
The achievement of the Sustainable Development Goals set by the UN in 2015 has always been of great importance. From Poverty to Education through Health and Climate Action, and many more areas, the SDGs offer a broad range of activities needed to improve societal and environmental issues.
However, recently, life has taken an unusual turn and the achievement of the SDG goals has gained significance. With the appearance of COVID-19, many areas have been affected or have shown to be needing improvement. Whether it is on a national or a local level, the crisis showed us that improvements have to be made in acting long-term and in a sustainable way. The health sector is not the only one that took a hit during this crisis but so did the economic sector, affecting many other areas such as employment, poverty, education, etc..
This crisis revealed the weaknesses in our systems and now gives us the opportunity to rethink and rebuild stronger bases for the future. Therefore, Now More Than Ever, it is time to act together on sustainable solutions which include each and every stakeholder and sector. During this crisis, we have seen that in extreme situations, extreme measures could be taken and citizens were willing to implement them to make a change. There are lessons to be learned from the past months and behavioural changes that can be made towards common objectives.
The relevance of the SDGs continues to increase as time passes by. However, there will be new challenges to face on the road to their achievement. There needs to be an active approach towards them and the different stakeholders involved will have to coordinate in order to be as efficient as possible. The emphasis needs to be put on finding long-term sustainable solutions rather than short-term fixes that will only result in later issues in the future. The danger we are facing now is that governments turn to short-term solutions in order to quickly fix what the crisis has caused. Instead, now is the best time to review our approach to SDGs.
The crisis will give opportunities to work on the tactics and the means to the final goals. Local and regional involvement more specifically will be increasingly required, hoping for inclusive multi-level governance. Acting at the level closest to citizens means acting faster. The 10-year window that is left is our opportunity to act. All stakeholders involved need make an effort to achieve SDGs, not one-by-one, but as a whole. Because they are interconnected, the issues connected to one another should be worked on simultaneously.
AER strongly believes that the achievement of these goals is necessary and urgent which is why the SDGs form the basis of its work, not only in the Bureau Taskforce, but throughout our work in policy, programmes and projects. The upcoming webinar on 24 June is the first event of a one-year-long action plan to stimulate action around SDGs. The action plan will end with a two-day conference in June 2021. In doing so, AER is partnering up with other organisations and institutions to unite our actions and reach as many stakeholders as possible.
Now More Than Ever is the time to act, to rethink and to rebuild together.
Follow AER!