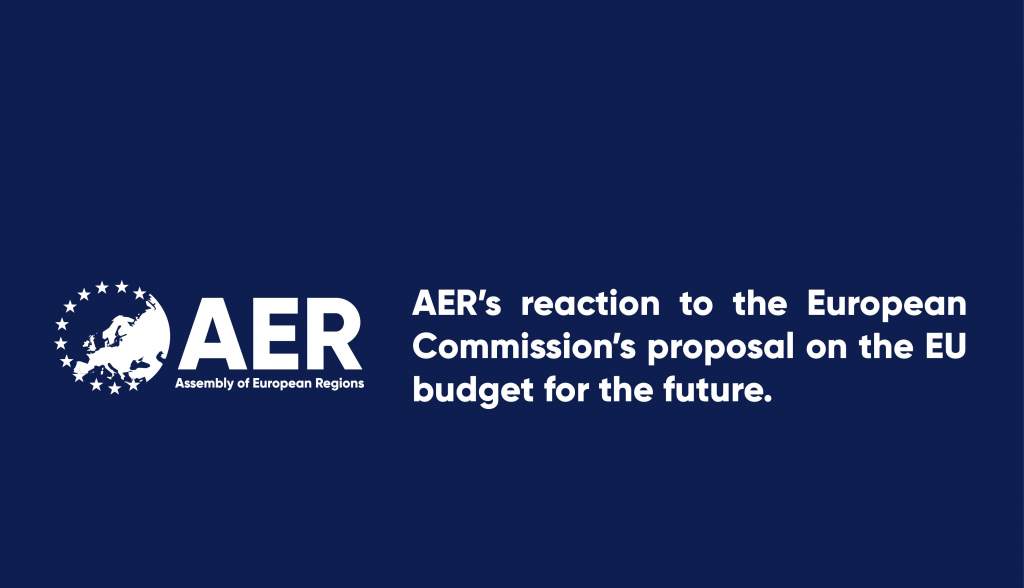 Share this!
Following the European Commission's proposal on the EU budget, and more specifically on the future of the Cohesion budget, AER would like to share with you its reaction.
We will be keeping on eye on the next developments in the specificities of the budget over the coming days and weeks, so please do not hesitate to contact us with your queries.
For Institutional Relations questions, please contact Vania Freitas at [email protected].
For Press and Communication questions, please contact Freddie Martyn at [email protected]
AER's reaction:
"While the Commission's proposal to simplify the cohesion policy framework is welcomed, the proposed EU cohesion budget is less ambitious than we hoped.
The proposed cuts to cohesion policy show a lack of commitment to scale up a budget that works towards economic, social and territorial cohesion across the EU.
The proposal to take out the European Social Fund of the Cohesion heading also worries us.
Such decisions are likely to undermine the ability of the Union to achieve sustainable, inclusive and smart growth outcomes in the future.
We are still waiting to see what these proposed numbers will look like, but whatever the outcome, we will work hard with our member regions to use this budget in a way that helps the regions of Europe to stay strong and grow stronger."
Magnus Berntsson
AER President
President of Region Västra Götaland
Follow AER!