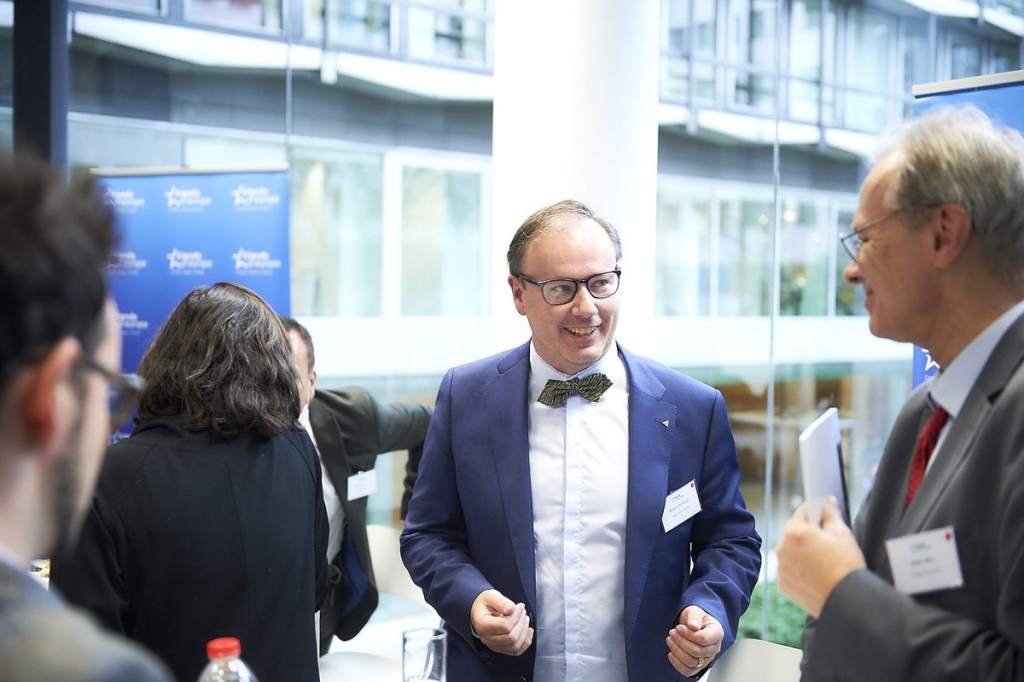 Share this!
On 24 and 25 January 2018, AER co-organised several events focusing on local and regional responses to the Syrian refugee crisis in Brussels. AER would like to thank its honorary President, Dr. Hande Özsan Bozatli, who was instrumental in making these events happen. Dr Bozatli has always been a strong supporter of the Turkish-Europe dialogue. These series of events proves it once more. The Press release and background can be found HERE.
This article focuses on the experiences and best practices shared by the regions over the two days.
Best Practices – Västra Götaland (SE), Catalonia (ES) and the Netherlands
With control over the healthcare sector and certain dimensions of regional development, the AER President's region, Västra Götaland (SE), had success integrating refugees into the labour market and socially. Recognising the need to de-institutionalise their labour market, Västra Götaland invested in programmes to accelerate the process of credential recognition for highly skilled Syrian refugees such as those arriving with medical degrees obtained in Syria.
Prior to the labour market reforms, it could take 6-9 years for professionals to undergo the re-training needed for them to enter the regional labour market. It now takes approximately two to three years before migrants acquire the certificates needed to continue working in their field. Additionally, Västra Götaland expedited the process refugees needed to go through before joining the Swedish education system. With going to local schools faster and parents participating in the labour market quicker, migrants were better able to socially integrate into communities.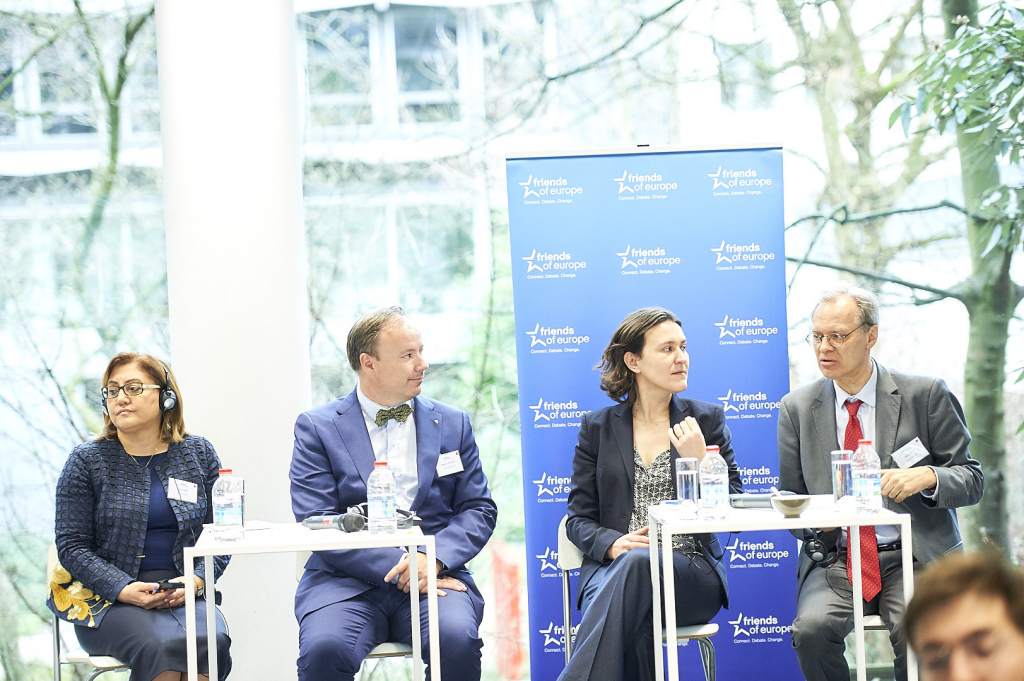 Throughout the events it became clear that similar practices could be implemented elsewhere in Europe due to labour market demands. As Europe is beginning to experience large scale demographic change due to a rapidly ageing population demands for high skill workers in the public service sector will increase. Mr. Berntsson claimed that integrating refugees and migrants with professional qualifications into the labour market faster will help alleviate pressure on social services. He believes that a more flexible, de-institutionalised labour market like the one introduced in Västra Götaland will assist many EU countries in getting refugees into the labour market.
Mr. Berntsson also stated that Västra Götaland, who saw a 2 percent increase in their population with the arrival of the Syrian refugees, could not have managed to integrate the newcomers without the volunteer efforts of the local citizens. Similarly, according to Dutch MEP Ms. Piri the Netherlands had 60, 000 volunteers enlist to help Syrian refugees, translating into one volunteer for every refugee. Both claimed that having an active citizenry is vital to the resettlement of refugees with local governments unable to cope on their own.
Additionally, as stated by Catalonia (ES) Migration Secretary Mr. Amorós, his region has experienced success with a social mentorship programme to help integrate migrants and refugees into society. In the experience of Mr. Amorós, while refugees may come as temporary guests the reality is that many end up staying, meaning regions must focus on the inclusion of refugees in society. A relatively new project, the programme pairs refugees and locals who spend a minimum of one hour per week together to help refugees learn the language and adapt to local culture.
Best Practices- Gaziantep (TR)
Continuing AER's involvement with Turkish regions, Dr. Bozatli reached out to Turkish regions Gaziantep and Adana to share their expertise in dealing with refugees, who graciously accepted Dr. Bozatli's invitation. In each event, Gaziantep shared best practices which have allowed them to successfully host millions of refugees for over 5 years. Upon arrival, ensuring that the refugees' basic needs were met by providing them with food, water, and shelter helped to prevent the spread of disease. When refugees began to leave camps and move to urban areas, Gaziantep established several priority areas including the provision of housing, healthcare, and education. Adequately meeting the refugees needs in each of these areas was aided by Turkey's decision to treat refugees as nearly full citizens rather than as temporary guests.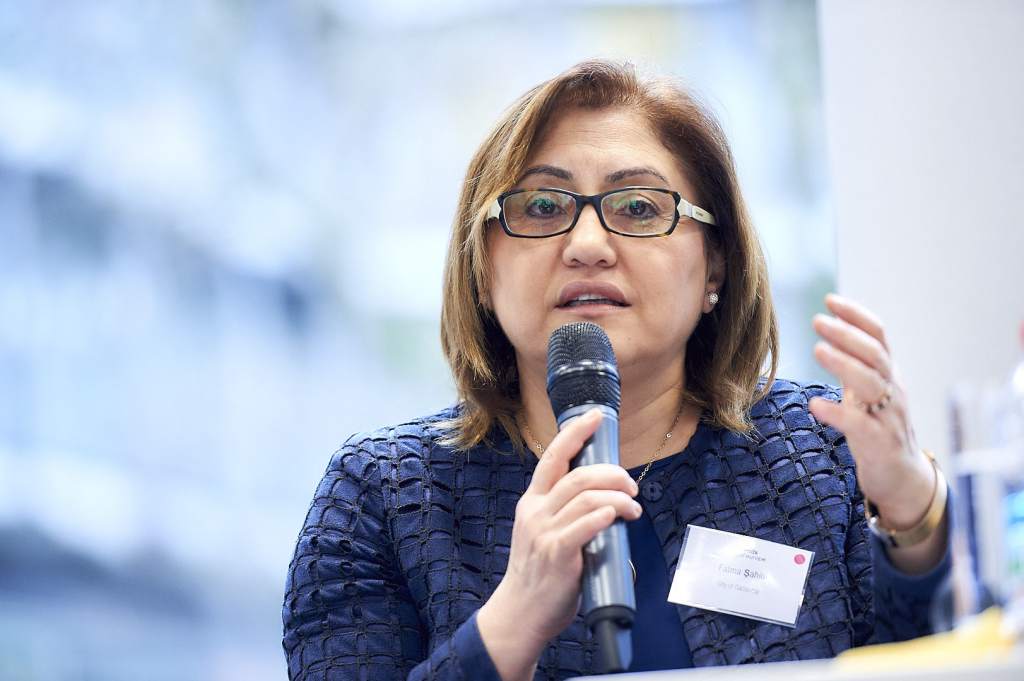 After enrolling young children in schools and integrating current students into school systems, refugees in Gaziantep now have a higher rate of enrolment than they did in Syria. In Syria 80 percent of children would have been enrolled in schools while in Gaziantep 90 percent are now enrolled. Ms. Sahin claims that keeping children enrolled in schools has decreased their vulnerability to radicalization and has helped them feel like members of their local communities.
Gaziantep also invested in numerous infrastructure projects such as new waste management, waterworks, and transportation systems to cope with the rise in demand. Further complicating the matter for Gaziantep was a surge in housing prices because of increases in demand. Aside from building more units, the government ensured that 10 percent of all houses and jobs were available to Gaziantep citizens first, ensuring that their local population were not disadvantaged by the arrival of refugees. This has helped to reduce social tensions created by the arrival of refugees. Moreover, from the beginning the Gaziantep government has preached patience with a message of tolerance and inclusion, encouraging the local population to accept the refugees as regular citizens.
Best Practices- Adana (TR)
The sixth largest city in Turkey with a population of 1.8 million, there are officially 150, 000 refugees constituting nearly 8 percent of the local population. However, unofficially it is estimated that there are 300, 000 Syrian refugees in the Adana province, bringing numerous challenges for Adana to navigate.
In Adana, the arrival of thousands of refugees triggered increases in rent and scarcity of affordable housing. With 85 percent of migrants working in the agricultural sector, certain companies have exploited undocumented refugees for whom they pay low wages with no benefits. When adults have struggled to find employment, some have been forced to send their children to work resulting in sporadic instances of child labour.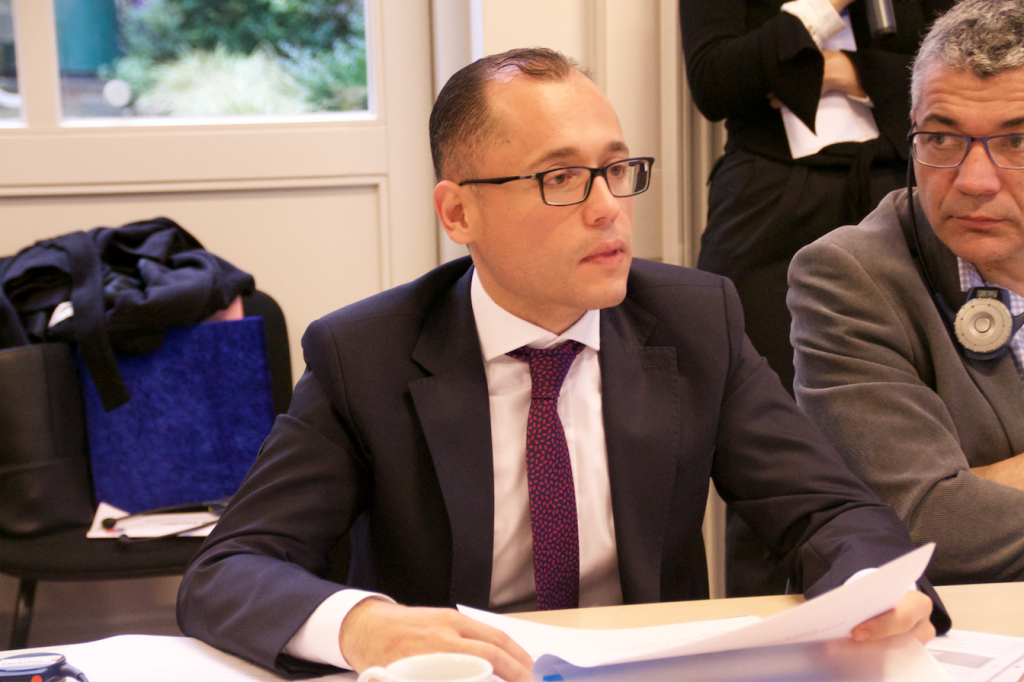 The influx of migrants has also placed strain on local infrastructure, exacerbated by a cash strapped government. Keeping children in school has also been a challenge for Adana due to families' need for a basic income and the remote location in which some refugees live.
Despite the challenges they face, Adana has managed to provide humanitarian support such as clothes, food, healthcare, and water to not only those residing in Adana but also to refugees stranded along the Turkey-Syria border. Furthermore, in cooperation with the University of Adana the municipality has established training centers for refugees to increase the number of trainers able to boost the vocational and skill development of other refugees. This programme has filled existing gaps in the provision of professional language learning opportunities, particularly for young adults. For refugees living on the outskirts of the city, the municipality has signed cooperation agreements with civil society organisations who provide services, including language training.
The presentations from the Turkish delegations can be found here.
Best Practices-Timis (RO)
Following the event, AER received insights into how Timis has dealt with the migration crisis, courtesy of its representative Mr. Mihai Ritivoiu, President of the AER committee on social policy and public health. In 2017, according to the Timis Border Territorial Inspectorate, there were nearly 2600 cases of illegal migration from its border with Serbia. The rapid influx of migrants forced the Timis Border Territorial Inspectorate to take special measures, allocating additional funds to stabilise the situation. Partly because of the measures taken, there was a 72 percent decrease in cases of illegal migration in the last quarter of 2017.
With an increase of 300-400 percent in illegal border crossings, the number of asylum applications has increased from 60 per month to approximately 300 per month. Those who were granted a form of protection from the Romania state received identity and travel documents. Issued for an unlimited period, the identity documents allowed asylum seekers to be smoothly integrated into the health care and labour market systems. Additionally, to integrate migrants, Timis collaborated with NGOs to offer serives desgined to help migrants acquire language skills and cultural understanding. Future plans in Timis involve setting up a specialized center for foreign minors, given that in 2017 many of those who entered the country were families with 3-4 children.
AER's Work on Refugees and Migrants
Throughout the events, Mr. Berntsson and Dr. Özsan Bozatli had the chance to present the experiences of AER in the area of refugees and migrants. At the peak of the migration crisis, the topic of AER's Bureau meeting in Brussels in December 2015, was "facing the migration challenge". The bureau was a resounding success, bringing together regions from Turkey, Greece, and Italy who were receiving the largest numbers of refugees in Europe at the time, to share their experiences.
The following year, at AER's spring committee meetings in Timis the topic was "communication and action in times of crisis", giving an opportunity for all three AER committees to discuss how migration affected areas as diverse as innovation, health care, culture, and entrepreneurship.
Alongside its member regions, AER has also had the opportunity to implement the European project Access to Services for Migrants with Disabilities (AMID) where work is still ongoing. The AMID project is designed to create a common approach among European Local Authorities concerning the reception and integration of migrants and refugees with a focus on disabilities. The project will result in the creation of a Specific Needs Assessment (SNA) Tool to be circulated among Local Authorities, NGOs and EU agencies. This SNA tool will enable these actors to take disabilities into account while assessing asylum seekers, creating the basis for a standard approach to this topic at the EU level.
For those interested, more photos of the events are available on Friends of Europe's Flickr album.
Follow AER!