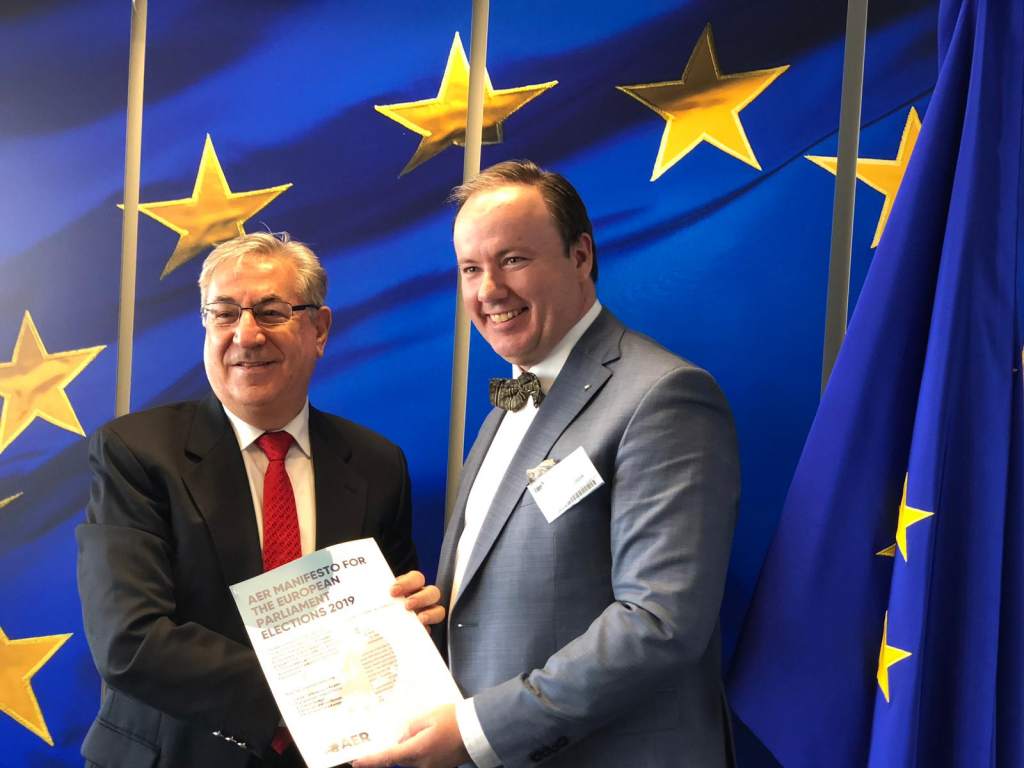 Share this!
AER President Magnus Berntsson and Secretary General Mathieu Mori met on 10th April 2019 with Karmenu Vella, EU commissioner for environment, maritime affairs and fisheries.
This meeting followed the publication of the second Environmental Implementation Review (EIR) package. This review is a tool to improve implementation of EU environmental law and policy. It aims to address the causes of implementation gaps and try to find solutions before problems become urgent.
An agreement was found on the need for these reviews to have a better regional approach at a time when localising SDGs are a key concern for all local and regional leaders. Further meetings to discuss this point will take place.
This meeting was also an opportunity to exchange on how best to reach out to regions when it comes to environmental policies and opportunities for regions.
For that purpose, please see the following articles on environmental initiatives :
Follow AER!