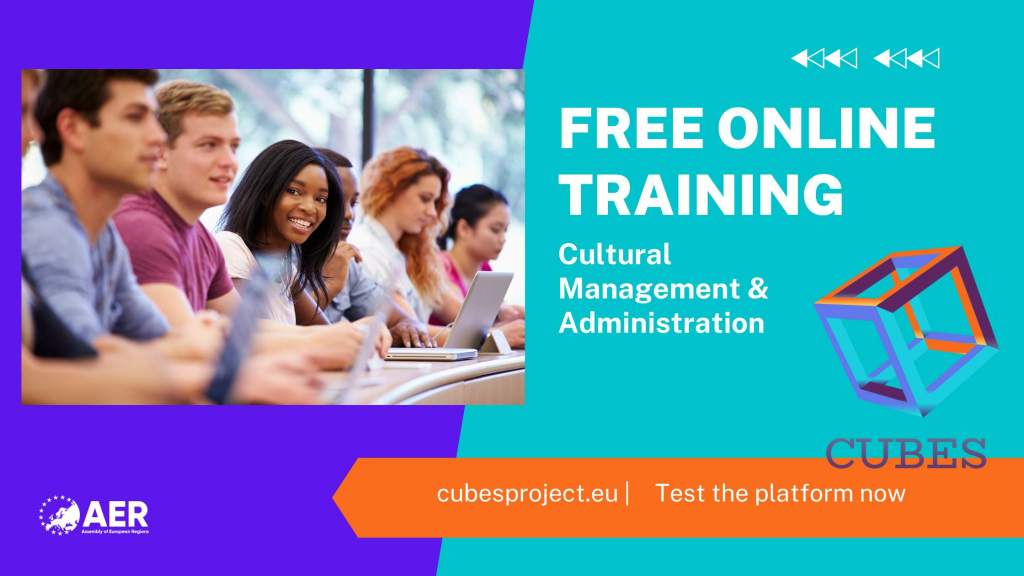 Share this!
Within the CUBES Project, co-funded by the Erasmus+ Programme of the European Union, AER has had the great opportunity to work and gain knowledge around the preservation and innovation of Cultural Heritage and resources.
After intense months of work, we are excited to announce that AER together with 8 cultural and educational organisations across Europe, has created a free e-training opportunity for all of you out there involved or interested in the cultural sector and cultural sustainability.
The e-course is ideal to get you started and improve your skills in sustainable management and administration of cultural resources, and will equip you with all the indispensable knowledge in 4 main critical areas, assessed by peers as the top 4 training priorities lacking in the field, namely:
1. Project Management
2. Cultural Competence & Networking
3. Marketing Cultural Work
4. Fundraising for Culture
An Innovative Platform
We strive to create an innovative tool which is 1. Multilingual 2. Easy to use 3.Interactive 4. Open-access and that can be managed at your own pace! Users can decide to carry out only specific modules and subjects.
Give us your Feedback
The platform is now in its piloting phase and we would like you to help us testing the user-experience and send us a quick feedback via this survey by no later than the 3rd of September.
Whether you are an individual, a regional authority or an organisation, we value your precious feedback and will use all the inputs to improve the course further! In turn, we will be extremely grateful, as will all our future users.
Save the Date for CUBES Workshop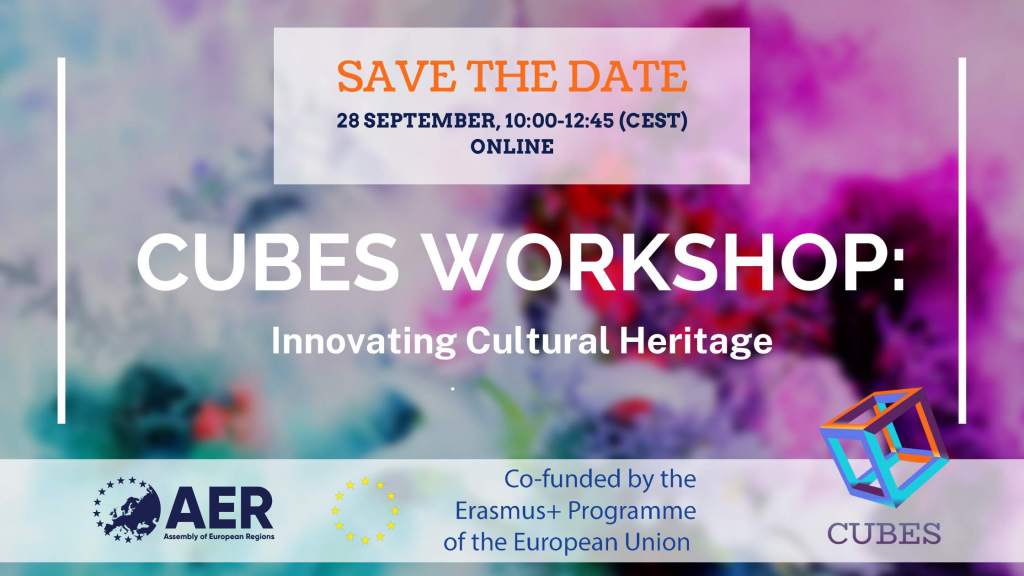 Jointly organised by AER's working group on Culture and CUBES project, the event foresees a panel discussion with high-level speakers, practitioners and policy makers on Innovation in Cultural Heritage, with a focus on digitalisation, management and sustainability.
The workshop will showcase all of CUBES' outputs and create great opportunities for participants and stakeholders' engagement! Registrations will open soon! In the meantime, let us know if you have any question by writing to:

[email protected]
The Project in Essence

Follow AER!