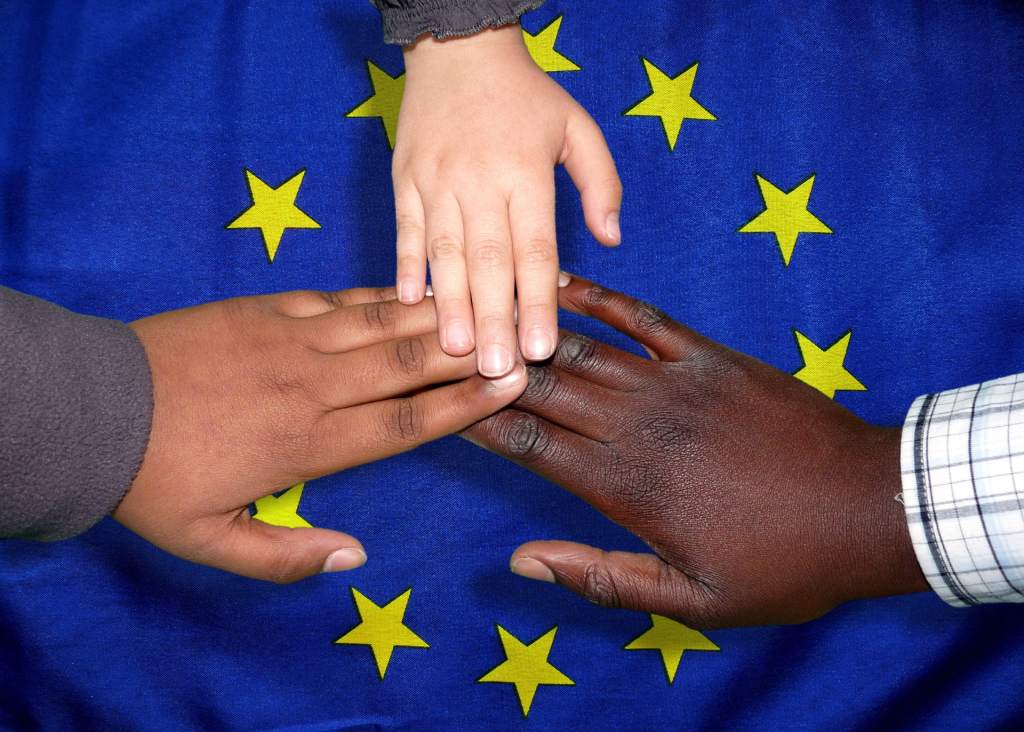 Are you our next colleague?
We are looking for a colleague to support our Project team in the implementation of EU-funded projects, and the delivery of project activities, related in particular to communication and advocacy.
You must have the right to live and work in Belgium. This position is to be based in Brussels.
Our new colleague should have:
University degree (MA or higher; or BA with additional academic qualification) in relevant subjects (e.g. Political Science, European Studies, International Relations, Cultural Studies, Communications, Management or similar);
Proven experience in EU project management;
a minimum of two years, full-time professional experience in project work, combined with advocacy and/or communication tasks. Additional relevant experience in the field of migrants integration and/or social inclusion will be an asset;
Excellent English. Editorial/copy editing experience in English, as well as fluency in other European languages, would be considered an asset;
Good working knowledge of modern channels of communication (WordPress, Mailchimp, social networks, Slack, Google Suite, Microsoft SharePoint, etc … );
A knack for graphic design in Canva;
Excellent interpersonal skills coupled with well-honed verbal and written communication skills;
Ability to prioritise and multitask;
Excellent organisational and record-keeping skills;
A demonstrable interest in the regional dimension of Europe;
Readiness to occasionally travel to AER events in Europe.
Role and Responsibilities:
We need someone who is open-minded, a team player, organised, reliable and autonomous, and able to be operative from day one. In this position, you will be expected to ensure the proper implementation of EU projects within the AER portfolio, in particular in the field of inclusion with our EU-Belong* project. You will work in our Project Unit under the guidance of the European Projects Coordinator (and additionally provide support to our Coordinators for Knowledge Transfer and Advocacy).
EU-Belong Project (90%)
EU-Belong* is a 3-year project run by the Assembly of European Regions (AER) and 13 partners, and co-funded by the AMIF Programme (AMIF-2020-AG-CALL) of the European Union. The project's general objective is to improve the socio-economic inclusion and the sense of belonging for migrants through the development and implementation of integration strategies in European regions with a strong intercultural approach, focusing on the principles of equality, diversity and positive interaction.
Managing EU-Belong project communication:
Ensure the smooth management of knowledge transfer and dissemination activities, including activities such as: regularly liaising with colleagues involved in the activities and the Project Manager, organising coordination meetings, and gathering material for the reporting.
Coordinate and boost the project's communication strategy ensuring wide visibility and engagement, including:

Foster media engagement and community development of the project's knowledge transfer activities, in collaboration with the AER Policy and Knowledge Coordinator;
Manage and animate the project's social media account, including live tweeting at events and webinars, as well as design and implement a targeted social media campaign;
Manage the project's section on the AER website;
Prepare dissemination and communication content to be distributed online (articles and visual communication items) and onsite (flyers and printed promotional material);
Coordinate the national and regional communication implemented by partner regions supporting them in the creation of communication materials, the organisation of local and national dissemination events, and relaunching their content on the European arena.
Supporting EU-Belong policy and advocacy work:
Support the partner regions in the "Elaboration of the Intercultural integration strategy" in 11 European Regions;
Provide technical assistance and peer-to-peer exchange among partner regions for the implementation of pilot integration projects in their territory;
Support the regions both for the preparation, methodology, monitoring, and evaluation of the pilot projects;
Support the elaboration and implementation of the long-term sustainability strategy of the project;
Contribute to the organisation of advocacy and dissemination activities in Brussels as ad hoc networking meetings and European events;
Participation and presentation of the project at other European events.
Other Tasks (10%)
In this role, you will:
Support the AER team in scouting funding opportunities and establishing partnerships for AER member regions;
Contribute to writing new project proposals within EU-funded programmes;
Liaise with our members, participate in meetings, webinars, and workshops and support ad-hoc the rest of the Secretariat team;
Being a small team all staff members are asked to perform additional transversal tasks and some secretarial work.
What we offer:
A one-year, fixed-term contract with the possibility of extension;
A monthly gross salary of €2,600 plus benefits worth up to 340€ per month (health insurance, meal vouchers, public transport expenses, and more)
14 extra holidays on top of legal holiday rights;
Training and professional development opportunities within AER;
Possibility to combine work at the AER Brussels office with teleworking;
Working for togetherness, solidarity, good governance, and innovation;
Promoting values and sharing best practices across Europe;
Being part of a small team, which means the contribution of every person is important.
Apply:

If this piques your interest, here's how you can apply:

Please send a cover letter with your CV in English to [email protected] with "[Your name] + AER Project & Communication Manager" as the subject line.

Please include, if any, examples of your related communications work (articles or campaigns related to projects or other activities). Please also include a written reference by a former employer, and a copy of your university or other academic diploma.

Please label any attachments as follows "FirstName_Surname_FileName" and send them in PDF format.

Deadline for application: Tuesday, 13 December 2022 – midnight CET.

Due to the large number of applications, only shortlisted candidates will be notified.

Anticipated Interviews: 15-20 December 2022

Interviews will be held at the AER Office in Brussels and online where this is not possible.

Starting date: As soon as possible during January 2023.

**The Assembly of European Regions (AER) is an equal opportunity employer – our membership is diverse and so is our team. In line with our political priorities, we are an organisation committed to fostering inclusion and embracing diversity, including in our recruitment process. We therefore guarantee equal treatment of all applications regardless of sex or gender identity, ethnic, national or social background, political or religious belief, sexual orientation, age, or disability.

Follow AER!

Share this!