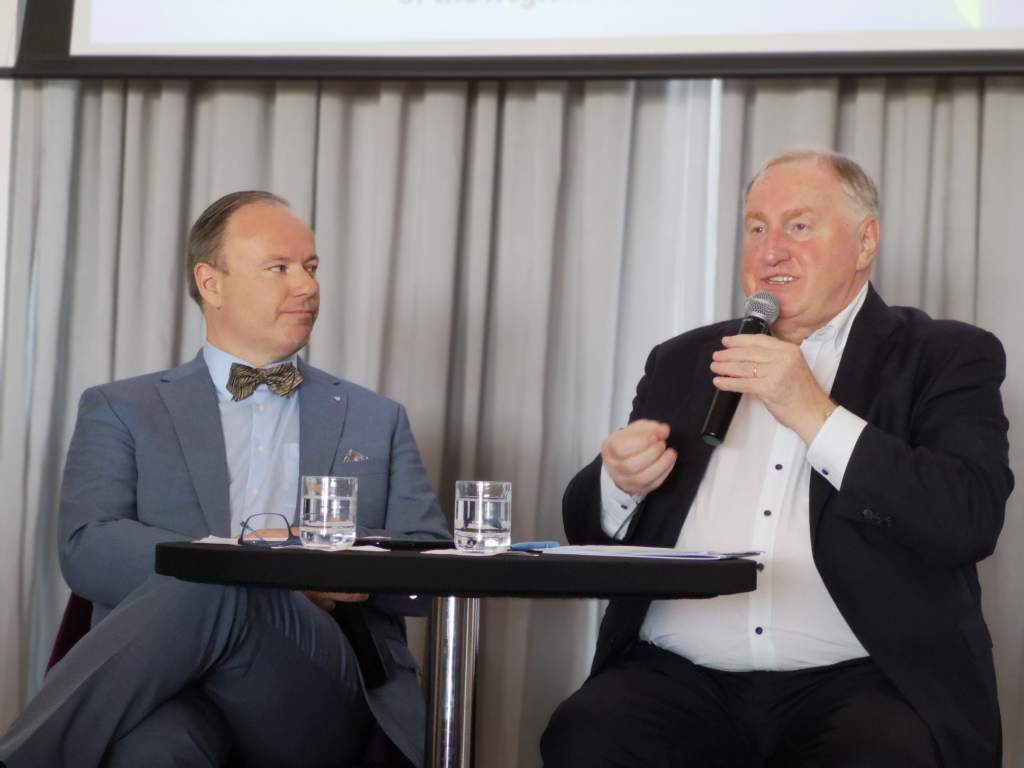 Share this!
During the Assembly of European Regions Bureau meeting in Larnaca, Cyprus, AER had the pleasure of welcoming President of the European Committee of the Regions, Karl-Heinz Lambertz, to discuss the Future of Europe in conversation with newly re-elected AER President Magnus Berntsson.
Mr. Lambertz arrived in Cyprus a day earlier for a citizen's dialogue, part of an ongoing consultation between European institutions and actors at local and regional level to discuss the future of the European Union. Mr. Lambertz has participated in more than 50 of these dialogues, putting him in an unparalleled position to share the views of Europe's citizens with the members of the Assembly of European Regions.
AER President Magnus Berntsson led the conversation and opened with the current context of Europe in the wake of the 2019 European Parliament elections – what next for local and regional actors in Europe?
Mr. Berntsson took the opportunity to share the AER Manifesto for the European Elections and incoming MEPs and Commissioners with Mr. Lambertz.
The pair agreed that in many ways it is a moment for reflection and change as newly elected politicians from the regions of Europe will come to Brussels and Strasbourg to sit in the European Parliament and form part of the College of Commissioners.
Notwithstanding this, Mr. Lambertz emphasised that the European Union must belong to its citizens;
"Europe is not just Brussels and Strasbourg, it is every corner of the union, we must go there and speak to the citizens, to make them feel that Europe is theirs."
The CoR President reiterated the importance of citizen's dialogue in encouraging participation and boosting a feeling of ownership among citizens. In doing so, he recalled;
"Subsidiarity is one of the most important European Principles. We must work at the level closest to the citizens. We must listen to citizens "
Wrapping up the conversation with AER members this afternoon in Larnaca, Mr Lambertz said:
We need a narrative based on values, developed by young and old, by people of different backgrounds, different viewpoints coming together to build a future for Europe.

Karl-Heinz Lambertz, President CoR
As a network of local and regional politicians and civil servants, AER's views on the future of Europe are fully compatible with Mr. Lambertz's vision for a diverse, representative and united Europe.
AER will continue its close cooperation with the European Committee of the Regions going forward.
Follow AER!